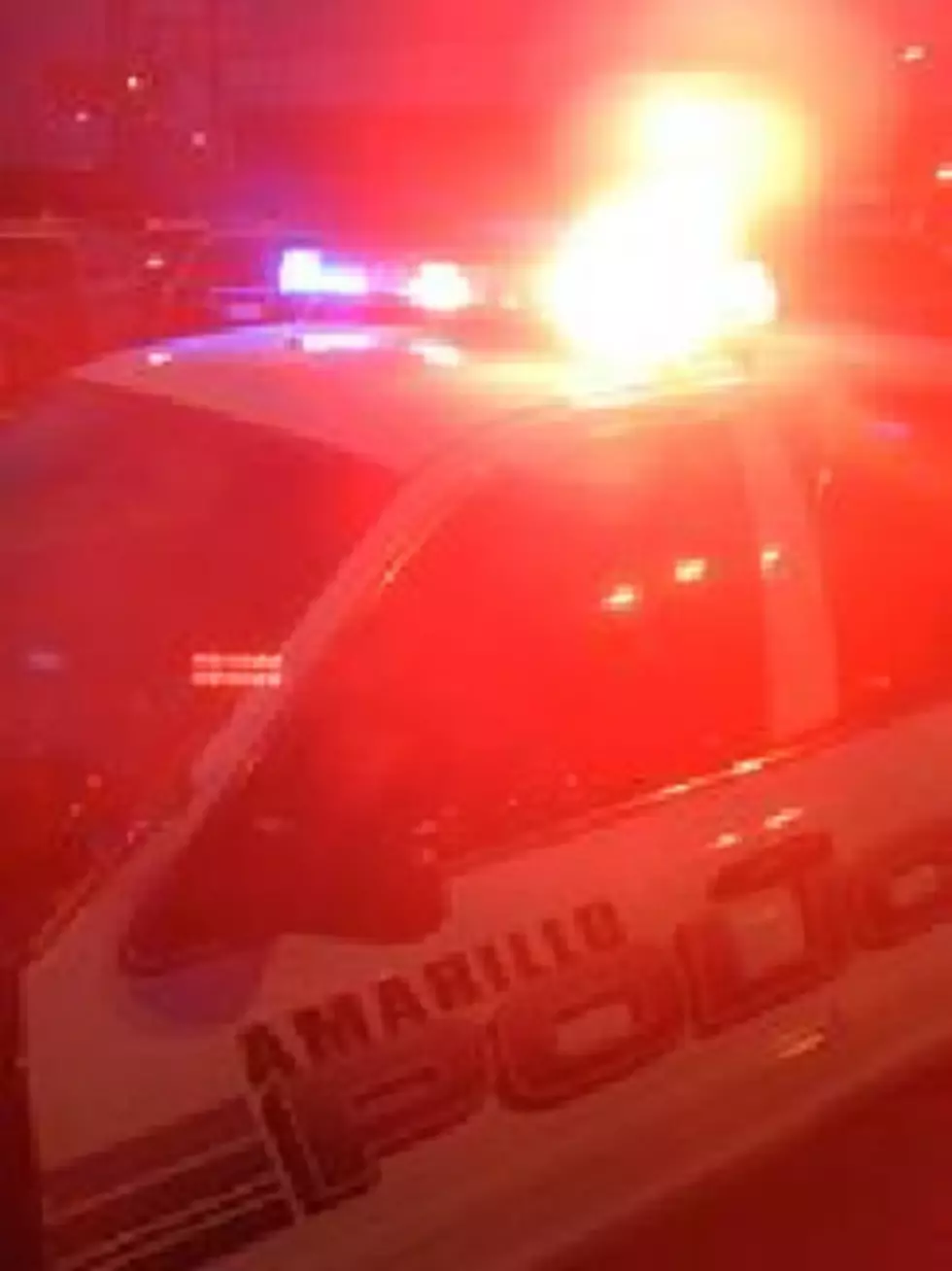 Man Tries To Rob A Woman At An Amarillo Sonic Drive In While She Was In The Drive-Through!
Amarillo Police Dept.
Well this just makes the citizens of Amarillo look like outstanding Americans!  An Amarillo woman was at the Sonic Drive In located at 2220 Ross St. in Amarillo, and while she was in the drive-through line, a man walked up to her window, pointed a handgun at her, pressed it against her shoulder, and demanded for her to hand over her wallet.  Getting robbed in a fast-food drive-through, now that will make you lose your appetite right there!
"On 3-9-2013, at about 8:07 PM, officers were sent to a home in southeast Amarillo to investigate an attempted personal robbery.  The victim, a female age 39, told officers that she was in the drive through line of a Sonic Drive In at 2220 S. Ross when a man tried to rob her.  What was described as a blue or purple Chevrolet Lumina pulled in behind her and did not stop to order.  The driver, a Hispanic male, got out of the car and approached her driver's side window.  He was wearing a white baseball cap and a dark jacket.  He produced a handgun from his waistband, pressed it against her shoulder, and demanded her wallet.  She told him that she did not have a wallet.  The man then pulled back the slide of the handgun as to load it and demanded that she give him what she had.  She began honking the car's horn and yelling.  The suspect got back into his car and drove away.  The victim was not injured and nothing was taken.
Investigators developed a lead on the suspect and he was identified.  On 3-19-2013, the 47th District Attorney's Office accepted charges of aggravated robbery under complaint #66850-Z on Michael Anthony Medrano HM 25 of Amarillo.  On 5-15-13, investigators got a lead on his location.  APD COPPS Unit officers found Medrano at a home in the 700 block of N. Garfield.  He was arrested without incident and booked into the Potter County Detention Center."
So the good news is, he was caught and arrested, the bad news is, he's probably got quite a few friends that are capable of attempting to pull of the same stupid heist, oh yeah, and I highly doubt he'll "learn his lesson" either.
What's the craziest experience you've ever had involving a handgun?  I'll tell you mine if you tell me yours!
Okay here we go, back in like 2008 me and Tommy the Hacker were DJ's for Club Myst, a club that closed down about 4 years ago and was bought, renovated, and is now Pink.  Well the crowd that would come when it was Club Myst wasn't exactly what you see at church, or what you see at what is now Pink, which is a nice, diverse crowd of good people just out for a good time.  No, the crowd that would come to Myst seemed to be out for a good time, and a good time to them was getting drunk, doing drugs, and starting fights.  Anyways, one night we were there, we had just wrapped up the night and it was about 2:20am.  We'd been doing a little drinking, but we were still very coherent of our surroundings.  Well, we heard some commotion going on outside, so we stepped out to see what was going on.  There was a huge crowd of people and in the center was a group of people about to get into a massive fist fight.  Well, Tommy seems to think he works for the United Nations, because every time he sees a fight, he tries to go tell people to "just chill out, go home, nobody wants problems or the cops getting called", stuff like that.  This night was no different, as we see the crowd, off goes Tommy into the crowd to talk the guys out of fighting.  I just had a bad feeling, I started yelling at him "Tommy, dude come here now!  Get out of there please bro!  Please just leave it alone it's none of your business let the cops handle it man!"  Well, that time, he actually listened to me, and as he was walking back, literally right as he's about 4 feet away from me, some random guy walks right up to my right shoulder and out of the corner of my eye I see a shiny chrome handgun.  Everything is now going in slow-motion in my brain, and as I turn and duck at the same time, boom boom!  2 shots fired right into the crowd, people screaming, my right ear was just gone I couldn't hear a thing out of it because the blasts of the 2 shots were about 1 foot away from my face!  It was so close that my face actually had "powder burn" on it!  Needless to say we hauled ass inside the club!  I lived through that one, and I feel that because Tommy actually listened to me that time, so did he.  I can only imagine if he would have been in the crowd of people, he could have got shot.  The weird thing is, the dude must have been a terrible aim because nobody was shot, I took the most "damage", for a lack of better words, due to my deaf right ear and slightly powder burned right side of my face!
So that's my craziest gun story, what you got?