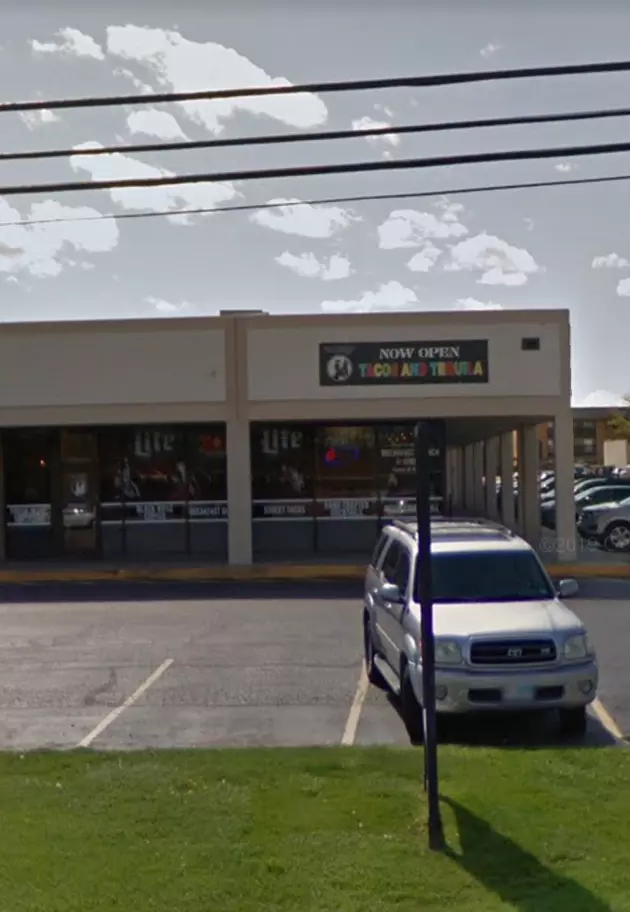 One Less Place In Amarillo To Celebrate Taco Tuesday
credit: Google Maps
Sometimes I am afraid to even check Facebook. Yes we see good posts about restaurants opening around town. Some are even true...unlike the In-N-Out Burger fiasco last weekend.
Then there are days like this where you find out another Amarillo Restaurant closed it's doors. This time it is Tacos & Tequila at 24th and Bell. It used to, a long time ago, be King and I. Once they closed it sat empty for awhile before Tacos & Tequila took it over.
It was another place I saw plenty of good reviews. I'm just wondering is it our overpopulation of good Mexican and Tex-Mex places that sealed it's doom? Is there a reason? This is the statement on their Facebook page.
Dear Friends and Customers,

It is with a heavy heart to announce that we have closed our doors at Vaquero Tacos and Tequila. Thank you to all our customers for supporting us and sharing our love for good food. It has been a joy and pleasure to serve you all.

Although we are closing these doors, we will continue to cater all your favorites when you need. Just call us at 806-376-6585 or find and follow us on Facebook @ElVaquero806.

We also hope you will accept our invitation to visit us at our original location - El Vaquero at 2200 SE 3rd Ave for breakfast, brunch or lunch - Monday through Saturday.

Gabriel and Donna Medrano
What is it with Amarillo and restaurants these days? I hate to see so many of them closing. Even the ones that have seem to be staying open for catering.....so at least that is some good news. Let's hope for this trend to turn around. I am ready to hear more good news about restaurants and not so many of these closings.