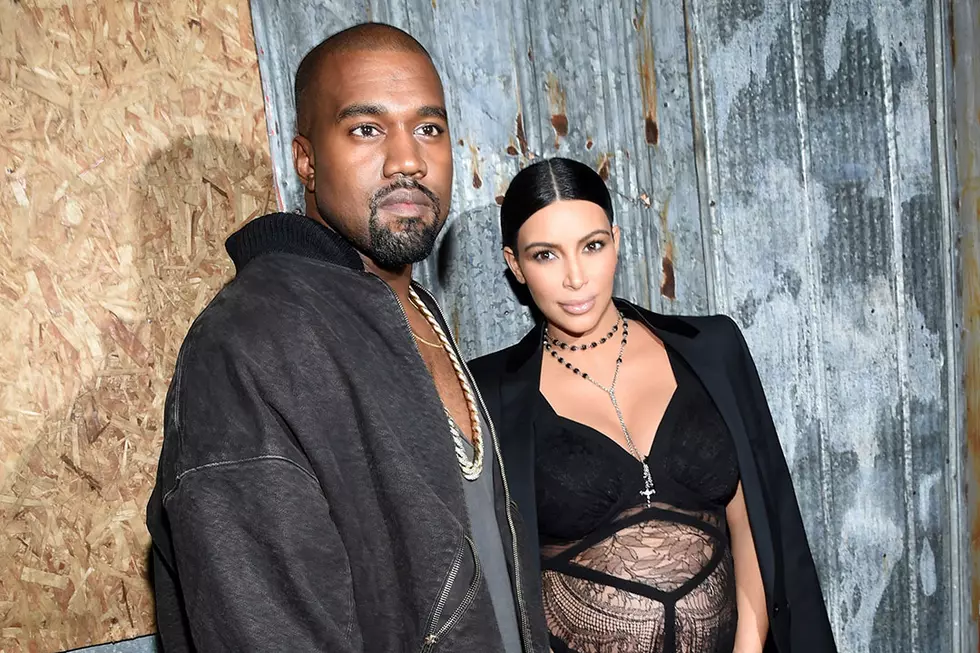 Saint West, Unveiled: Kim Kardashian + Kanye West Have a Pretty Cute Baby
Michael Loccisano, Getty Images
Kim Kardashian's shared the first public photo of Saint, her son with Kanye West, in all his glory. The only other image she'd previously revealed was a picture of his chubby baby hand clutching his sister North's finger at the beginning of the year.
Here's what we know about this future media mogul so far:
He's a tiny human baby, with a tiny cute face
He definitely bears a resemblance his big sister North, though he likely doesn't own as many leather jackets (YET)
He loves a breathable thermal knit
Loves 2 nap
The reality star unveiled the image on her app and website, saying she did so to honor Saint's late grandfather, Robert Kardashian.
"Today is my dad's birthday," Kim wrote (quote via People). "I know there's nothing more in the world he would have wanted than to meet his grandchildren. So I wanted to share this pic of Saint with you all."
Kim chronicled her pregnancy difficulties on social media, and on Season 11 of E!'s Keeping Up With the Kardashians. Back in October, she shared a lighthearted yet candid lament on her subscription-based site: "I'm gonna keep it real: For me, pregnancy is the worst experience of my life! LOL!"
"I don't enjoy one moment of it and I don't understand people who enjoy it," she wrote, REALLY not selling the whole childbirth thing. "Maybe it's the swelling, the backaches or just the complete mindf—k of how your body expands and nothing fits. I just always feel like I'm not in my own skin."
Still, she maintains, it's all worth it for her in the end (believable; just look at that face!): "Really, it is all SO worth it when you have your precious baby in the end! So for all my complaining, it's 100 percent worth it and more!!!"
In the KUWTK season finale, which aired last night (February 21), Kim showed her sisters her swollen ankles and complained of both cramping and skin tags, which she said were a result of pregnancy hormones. Head over to E! for a full recap.
And it turns out Saint is not the only Kardashian-West with a penchant for catchin' sleeps.