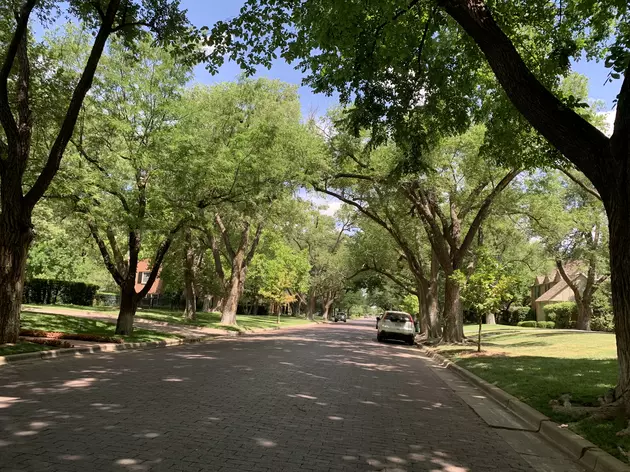 Those Brick Roads of Amarillo Have a Story to Tell
credit: Melissa Bartlett, TSM
We see orange construction cones on the road, we see orange barrels. In Amarillo, we get to enjoy the scenery. We can drive up and down the residential roads if we want to avoid the highways.
That is where the real action is anyway. We can see our city parks. We can stop and have a play with the family.
We can enjoy a lot about our city. On a hot day we can enjoy the splash pads. We have several around town.
Amarillo has a lot of hidden gems that make our city just so much fun. There are several places around town that you can find the old fashion brick road. Heck, they probably are a lot better made than the construction ridden roads we travel up and down on a normal day.
You can find them in a few of our old neighborhoods like Bivins and Wolflin. The heart of Amarillo.
You can also find them in Downtown Amarillo. They give our streets so much character.
You will find many families using those streets in Amarillo as backdrops for photos. They make a really great photo opportunity.
They are not the nicest of streets to walk on with a baby in a stroller but besides then these roads are the best. They have been around forever.
Walk Your Way To Fitness in Amarillo for 2022
Cool Off This Summer at Amarillo Pools and Splash Pads
There Are Signs All Around Us in Amarillo