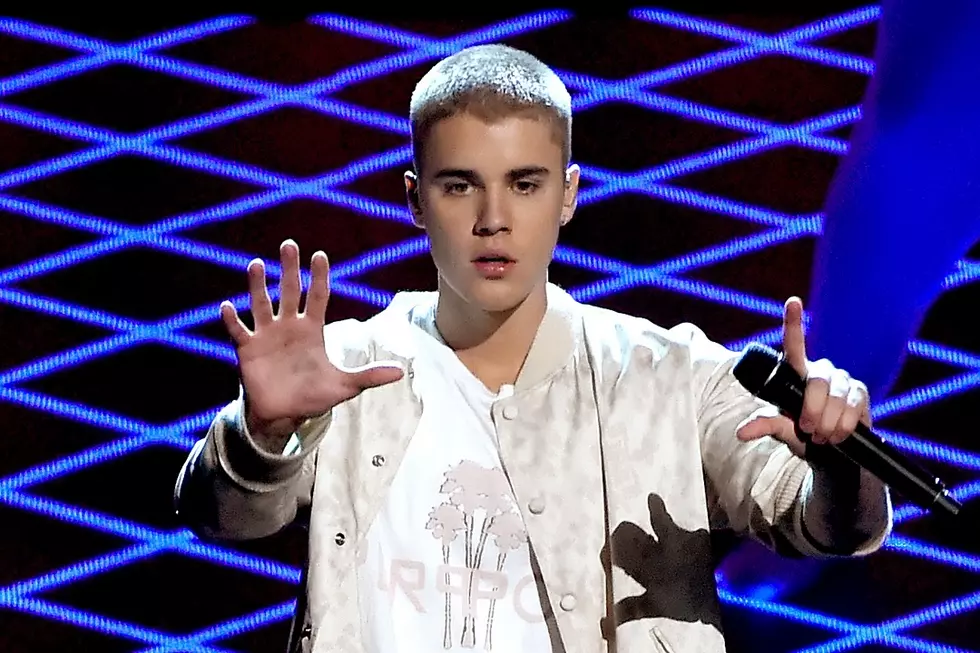 Vicious Justin Bieber Denies Fan A Hug, Likely Incites Tears
Kevin WInter, Getty Images
It's been a little over two months since Justin Bieber announced he would no longer take photos with fans while out and about, and it appears he's added "hugs" to that list, too.
Bieber made a promo stop at Barneys in New York City yesterday (July 18) to unveil his new capsule collection (which, by the way, includes a $1,700 jacket via Refinery29). A fan approached him and asked for a hug, but Bieber immediately shot her down with a quick and pointed "No" and walked away with no regrets.
It's not the first time Bieber's made headlines regarding his behavior towards fans, either. Just last week (July 15), the "Sorry" singer embarrassed a fan mid-concert, after he scolded the Belieber for throwing a gift onstage.
"Take this moment to listen, and try not to give me a hat or whatever you're trying to throw onto the stage right now," he said, "because I probably don't want that shit."
Recognizing the hurt feelings he'd likely invoked, Bieber then launched into apology-mode — sort of.
"Sorry, that was mean," he recognized, with a cruel laugh, before adding, "Sorry for throwing your hat, but you ruined the moment."
Before that, Bieber made waves when he lobbed a chewed piece of gum at another fan, also mid-concert. He gave no comment as to why he chose that particular moment to do something as gross as pelt saliva-riddled gum at someone who paid money to see him in concert, but he probably had his reasons (???).
Check out the video via Twitter above to watch the soul-crushing moment where Bieber denies a fan a hug.
Merch Madness: The Strangest and Silliest Celebrity Merch