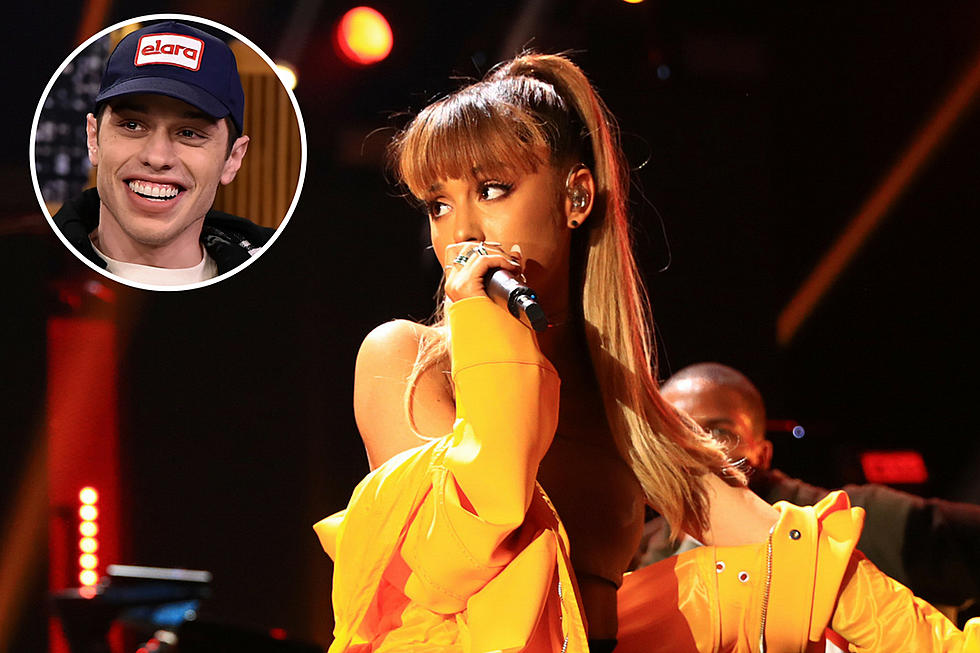 Ariana Grande Has Changed the Name of 'Sweetener' Track 'Pete' — Here's Why
Christopher Polk, Getty Images; Theo Wargo, Getty Images
Ariana Grande has changed the name of Sweetener track "Pete" — but not for the reasons you might think.
The singer previously received backlash for dedicating a song on her new album to Pete Davidson, namely because their engagement— and relationship in general — was so new, but Grande quickly defended her decision to include it.
"He's my fiance. This is my album. I'm an honest & emotional artist & human being and if my openness in my work isn't for u, that ok, i won't be offended," she tweeted earlier this month.
Now, Grande has revealed she has changed the name, but merely to include her fiancé's last name, too. And after a fan asked why on Twitter, she explained, "I like the way it looks. I love his name and I love him. Music lasts forever. It'll outlive any tattoo, any memory, any anything, even myself so I want my love for him and how I feel to be a part of that."
Grande and Davidson have been the subject of intense scrutiny ever since they got engaged in June after a few short weeks of dating — so much so that they both announced they'd be taking a break from Instagram due to the "negativity." Grande, however, has remained active on Twitter.
Sweetener is due out Aug. 17. See Grande's tweet below.
All the New 2018 Celebrity Couples, Because Yeah, It's a Lot to Keep Up With