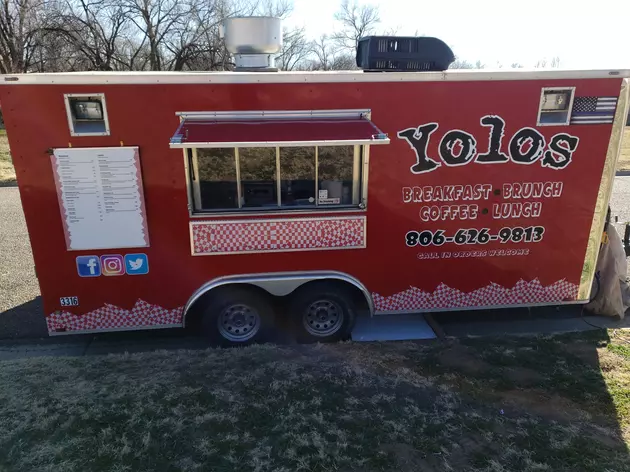 Yolo's Getting a Permanent Location in Amarillo
YOLOS Food Truck via Facebook
The day I was heading out to Dallas to become a Mimi I had to stop for breakfast. I called in to Yolo's and got be a two meat burrito. When I went to go pick it up that is when I found out about some pretty cool news.
Yolanda was pretty pumped too. She let me know that Yolo's was going to get a place in Downtown Amarillo. Not to worry their great food truck will still be around town. They will still go out to events. They will just have a second more permanent location. That is nothing but good news.
Yolo's is taking over the former location of Matador Tequila Bar at 316 SW 6th. If you have ever been to that location you will recall that they have a nice patio area. That area is perfect for the food truck to set up. In fact, that is what they are doing until they get the place inside ready to go. They will take some times to serve from the patio area. It will be great to get Downtown Amarillo familiar with their great food.
Don't worry if you are used to visiting them at their location over at 45th and Georgia, which is where I went to pick up my breakfast that morning, they will still be serving food there as well.
So this really is good news. Double the food. Double the locations can only mean a double win for Amarillo.
It's only great news for all these food trucks that are getting more permanent locations. Pizza Nomad got their location. Pork N Things is working on their new location in the former Outlaws Supper Club. Now we have Yolo's getting a part of that action. Good news for everyone.
50 Most Popular Chain Restaurants in America
YouGov investigated the most popular dining brands in the country, and Stacker compiled the list to give readers context on the findings. Read on to look through America's vast and divergent variety of restaurants—maybe you'll even find a favorite or two.
CHECK IT OUT: See the 100 most popular brands in America