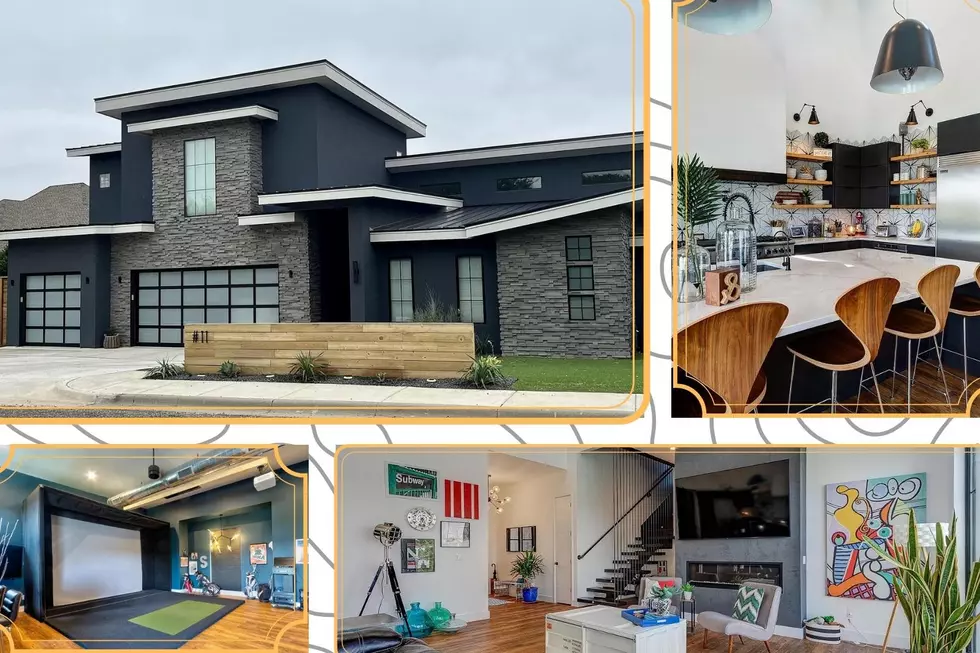 Bright & Bold $1.1 Million Contemporary Home in La Paloma is For Sale
Tish Thomason w/ ThomasonScott, LLC
You're in for a trip with this home that's just been listed for sale in Amarillo.
It's bold. It's bright. It's modern and contemporary. It's the luxury package, too--you'll find this home in the La Paloma neighborhood that's northwest of Amarillo. The home is  Listed with Tish Thomason w/ ThomasonScott, LLC for a smooth $1.2 million and trust me when I say it makes quite the statement.
If you are someone who likes to make a big ol' splash everywhere you go, but tastefully so--this is definitely the place for you.
Don't be fooled by the black exterior, as soon as you step inside you're greeted by a knick-knack paddywhack of color and shapes. Some will love it, some will leave it, but me? I like this funky fresh New York spin on the 80s contemporary style.
This is a 3 bedroom, 3 bathroom home that's been built by Silver Leaf Homes. It sits right on the golf course fairway (pssst....the lawn is low maintenance turf as well, bonus!). And be sure to scope out the salt water pool as well.
Don't be shy...jump on in to the bold beyond!
LOOK: Be There Or Be Square in This $1.1Million Home at 11 Prestwick Ln.
1510 S. Rusk
This beautiful home in Amarillo is on the market for $2.4 million.
Located in the Bivins neighborhood, this listing from
Triangle Realty, LLC
is a large home that covers five lots. The main home has 4 bedrooms, 5.5 bathrooms, two kitchens, several living areas, a basement converted into a home theater room, climate-controlled wine room and much more. There is a spacious backyard with a pool and hot tub, along with a gorgeous and well-maintained garden and charming greenhouse.