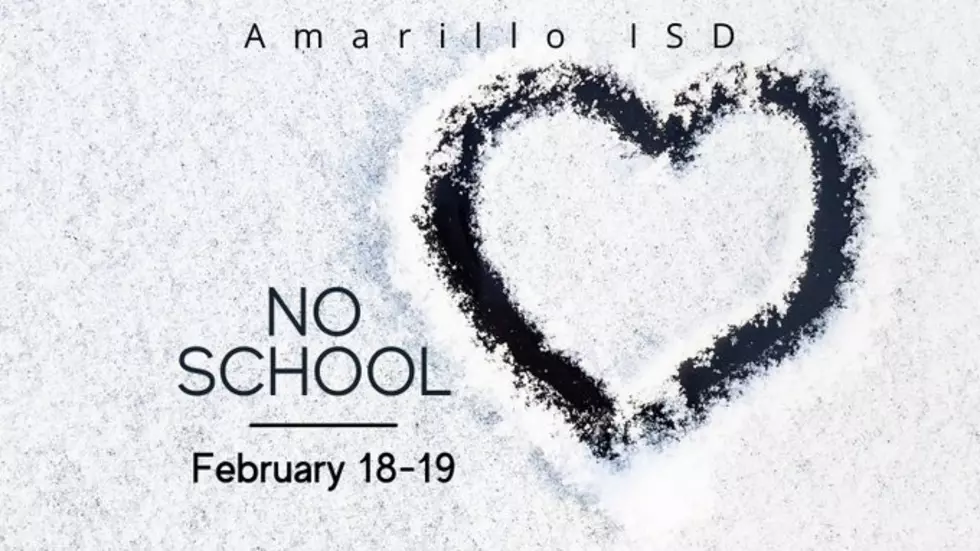 Amarillo ISD Closed For Remainder Of The Week Sorry Mom And Dad
AISD
Taking a cue from Governor Abbott with gas supplies being at risk, Amarillo ISD is taking steps to help conserve energy, resulting with the district closing classrooms for the rest of the week.
Texas utility providers including Excel Energy and Atmos have asked to keep schools closed for the remainder of the week.
On the AISD Facebook page:
About that "taking your kids back" promise... it turns out the return to school will actually be delayed a little longer than we anticipated. All jokes aside, as the City of Amarillo explained in a news conference last night, gas supplies are at risk and we're all being asked to take some steps to help conserve energy. Local utility providers have asked us to keep schools closed for the remainder of the week. As the city's largest employer and with 55 campuses and 30,000+ students, we really can make a difference in this situation, so we will keep our buildings closed as requested and cancel school for the remainder of the week. Our District is working to create a Snack Pak and a possible food pickup option for students on Friday and we will communicate more about that tomorrow.
We (heart) our community and we're being asked to help out. We hope things can return to normal on Monday, February 22. Thank you for helping us help our community.
So kids, enjoy the snow while it lasts. And remember just because school is cancelled you can still keep your brain active with your Nintendo Switch, and try to share with your bratty brother or sister.