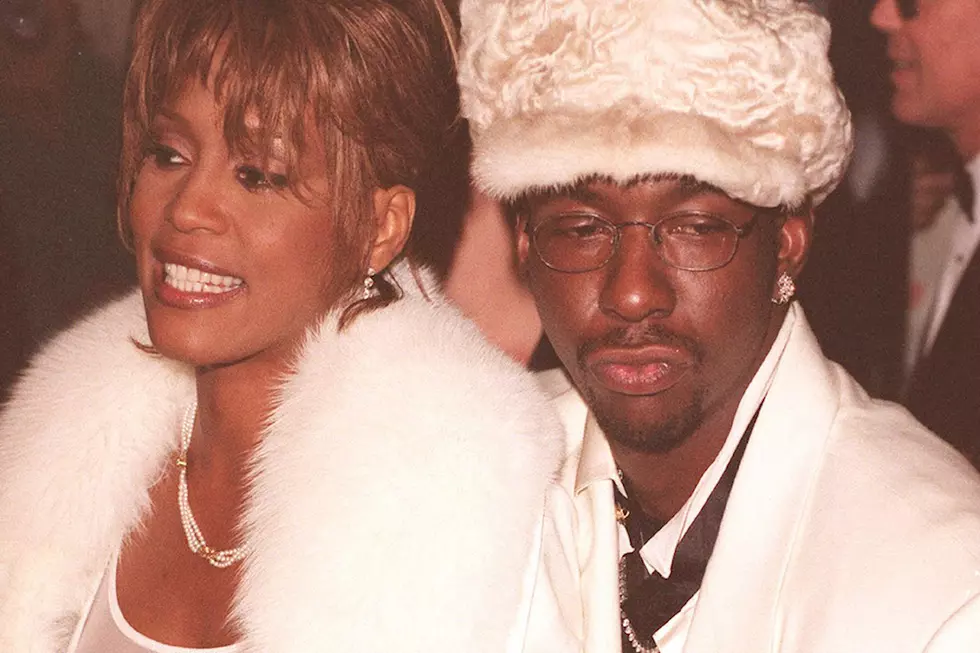 Bobby Brown Denies Hitting Whitney Houston: 'The Public Record Is Wrong'
Dan Callister, Getty Images
Things got really intense during a Television Critics Association press tour on Friday (July 27). While Bobby Brown was promoting his upcoming BET miniseries The Bobby Brown Show, he got into a heated conversation with a reporter regarding documented reports of domestic violence incidents between him and his late ex-wife Whitney Houston.
According to the Vulture, The New Edition crooner said that he wanted to do a biopic on his life to address some of the tabloid reports and wipe clean the stigma that he's the bad boy of R&B. "Some of the things I'm not proud of but to get where I am now I had to go through it," he said. "Scandals? No scandals. Just juicy."
"What people don't understand is the stories told about me are untrue, are false," he continued. "We're correcting everything the press has believed about me. I'm able to tell my story from what I know, my truth. That's the basic reason we did this film."
Brown was then asked by a reporter at the TCA panel if his truth extends to his domestic violence incidents with Houston.
"There was no violent incidents between me and Whitney so, no," Brown claps back. The reporter pressed on, adding that Houston's 911 call has been made public.
"No, there wasn't," Brown said angrily. "You're mistaken. You're completely wrong." Brown then cut off the reporter and asked for "the last question," reports Vulture.
Then another reporter read aloud an ABC News report about a 911 call and Houston having a one-inch bruise on her cheek and noted it's "in the public record."
"The public record is wrong," Brown declared.
A BET rep promptly ended the panel, then canceled another scheduled panel with the cast of the Bobby Brown Story that was supposed to follow.
Brown and Houston were married for 15 years before she was granted a divorce in 2007. A new documentary, Whitney, features an interview with Brown talking about his marriage with the late pop icon.
We will have to wait and see how truthful Bobby Brown's miniseries will be when it officially premieres on BET at 9PM ET on Sept. 4. Check out the preview below.
Watch The Bobby Brown Story Super Trailer
New Edition Lineup Changes: A Complete Guide