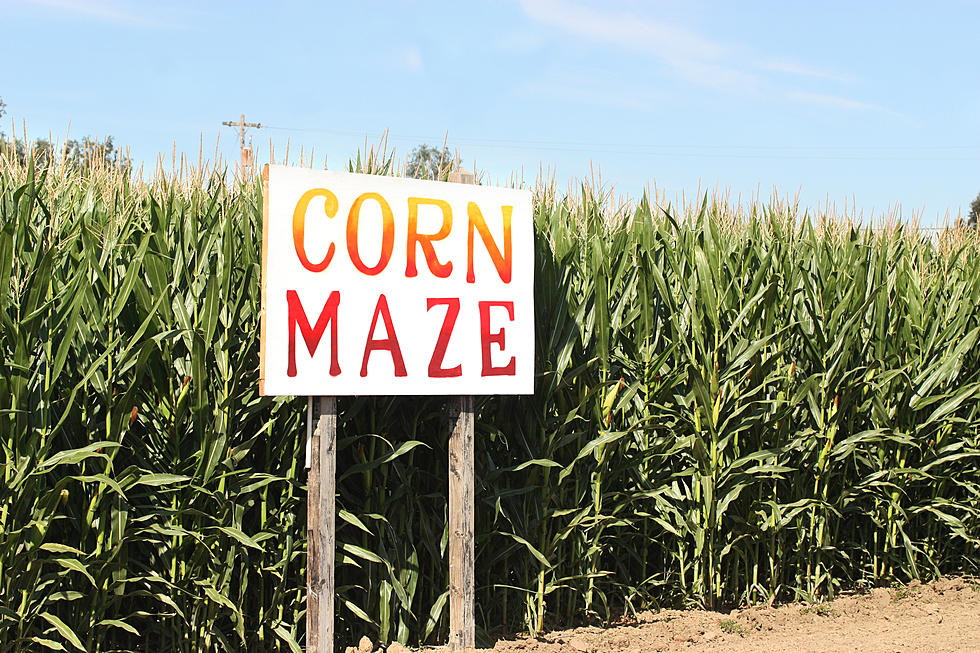 Corn Mazes? Here's A Couple In & Around The Texas Panhandle.
ziss
I'm admittedly not the biggest Halloween fan. I don't have anything against it, I mean I enjoyed getting candy as a kid and all that. As I got older though, Halloween just didn't hit the same.
It's changed a bit since I had kids because they enjoy it, so we like to go and do the Halloween-type of things that are available.
One of our favorite things to do is go and check out the corn mazes. There are several of them in and around the Texas Panhandle, a couple we've been to, a couple we haven't. There's just something about watching my kids try and decipher the map and realize they aren't anywhere close to the exit.
Last year, we did the corn maze at Maxwell's. There was an added bonus to that one as it was cut in the form of the Sod Poodles logo. Being that we're all baseball players and/or fans in our household, that one was a blast to navigate and figure out. We may have taken a wrong turn or two in that one.
This year, they're paying homage to how long they've been in business and opened their doors to the public. I'm looking forward to getting out there and checking it out.
If you're in the Canyon area, you should check out Leonard's. They've put together a maze that looks nearly impossible to get out of. When you look at it from above, it doesn't even look like there's a way out. The amount of dead ends is bound to frustrate even the most experienced corn maze follower.
You can see their design by clicking here.
If you're a major corn maze enthusiast, you'll want to hop in the car and head to Moriarty, New Mexico. McCall's Pumpkin Patch is more than just that. They've got a haunted farm for you to walk through, and their corn mazes are traditionally in the top 10 in the country.
Any maze that enters a country's best kind of list sounds like something worth making the trip for. It's only about a 3 1/2 hour drive from Amarillo, so it makes for a nice little day trip.
Sexiest Woman's Halloween Costumes
A Wes "White Chocolate" Nessman guide to the hottest looks for Halloween!
Freaky Flicks: These Are Our Top Halloween Movie Picks
It's Halloween season, and along with the pumpkins and candy comes an opportunity to binge watch some scary movies. They're not hard to find this time of year for sure. Just about every streaming service out there has a category dedicated to horror movies.
What is hard to find is a really good horror movie - one that gets the heart racing and really puts a good scare in you.
Here are a few that you may have forgotten about that are perfect for this time of year.