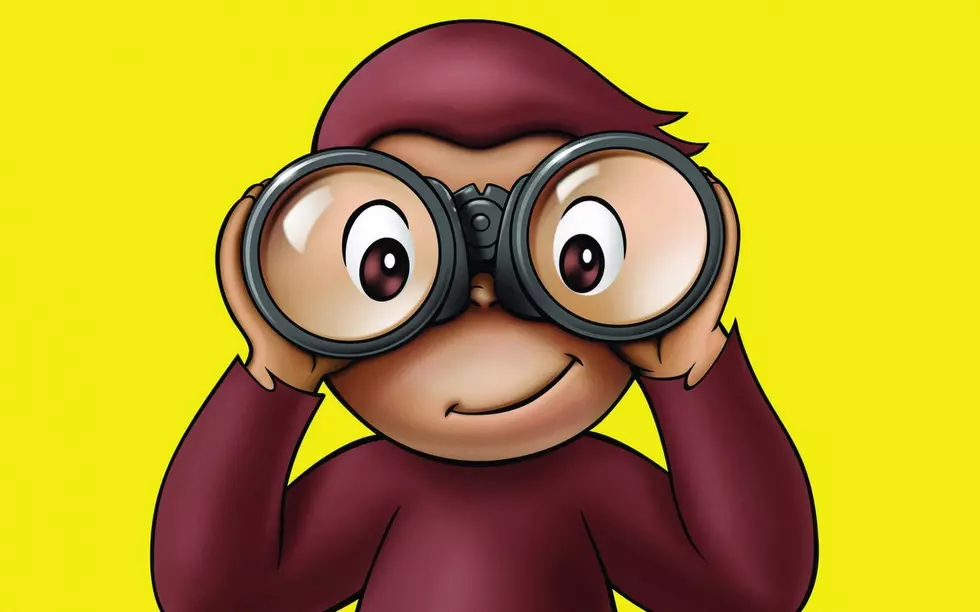 Curious George is Coming to Amarillo to Meet the Kids
PBS
Nothing brought me back to my childhood faster that seeing Curious George pop up on my Facebook timeline. I used to read and watch everything Curious George related. I loved that rambunctious monkey.
I even had a Curious George stuffed animal that went with me everywhere I went. When his ear fell off I was devastated. Oh and I was an adult at the time. So I had to go to my mom to see if she knew anyone who could sew it back on. She did. It was. Oh, and I still have him.
So when I saw that Panhandle PBS is bringing Curious George to our area the kid inside of me got excited. He will be making appearances all over Amarillo and even Pampa.
So mark your calendars and get the kids out for all of the fun. According to the Panhandle PBS website here is the info you need to know:
Friday, November 5: 6 p.m. - 7 p.m. Public Skate and Meet and Greet at the Amarillo Ice Ranch. Following the meet and greet, Curious George will make an appearance at the Amarillo Wranglers Hockey Game.
Monday, November 8: 10 a.m. Visitors can meet Curious George and pick up coloring pages at the Lovett Memorial Library in Pampa.
Tuesday, November 9: 4 p.m. Curious George will help with storytelling at the Lynn Library on the Washington Street Campus of Amarillo College.
Friday, November 12: 4 p.m. Curious George will visit the North Branch Library.
Saturday, November 13: 11 a.m. - 1 p.m. Curious George will spend the afternoon exploring the Discovery Center. Visitors will have to pay for tickets to the Discovery Center.
So there will be skating and story time with my buddy Curious George. This is already shaping up to be a good time.
Popular Child Stars From Every Year
Below,
Stacker
sifted through movie databases, film histories, celebrity biographies and digital archives to compile this list of popular pint-sized actors from 1919 through 2021.
CHECK IT OUT: The Best Movie Character Names of the 1980s