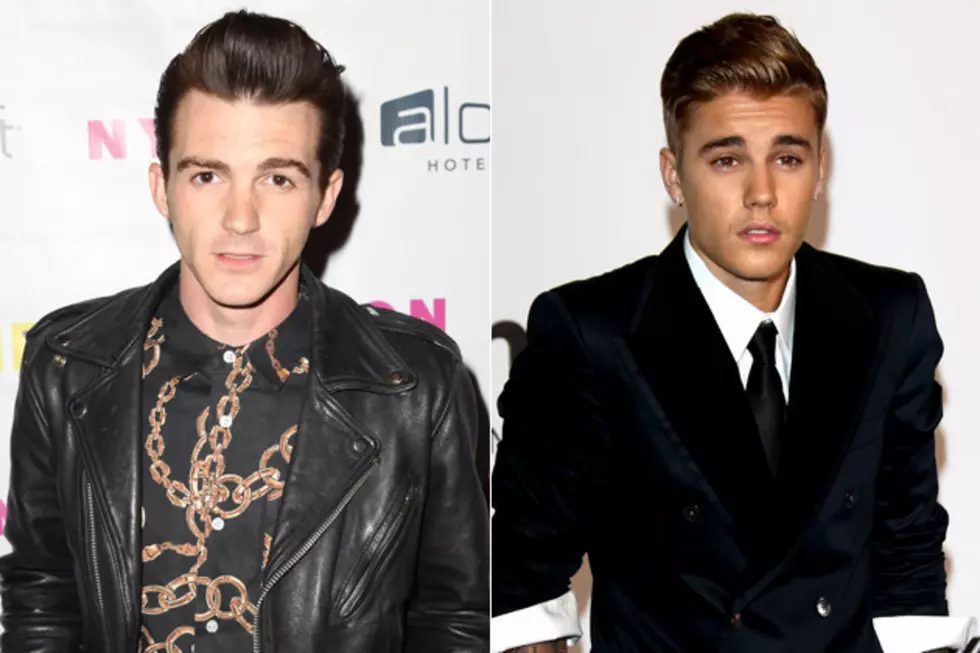 Drake Bell Compares Justin Bieber to Donald Sterling
Jonathan Leibson / Vittorio Zunino Celotto, Getty Images
The Drake Bell vs. Justin Bieber feud continues, and Bell is using Bieber's latest troubles as ammo for continuing criticism of the 20-year-old pop star.
"Donald Sterling caught saying racist thing and ruins career. @justinbieber gets caught and the excuse 'He doesn't know any better' is used," Bell tweeted to his followers.
On April 25, an audio recording of Sterling was leaked to the press in which he was caught making racist statements to his girlfriend. Sterling was subsequently banned from all NBA activities and facilities and was pressured into selling his ownership of the NBA franchise.
Bell has been taking shots at Bieber that go as far back as July 2012. Bell, a former Nickelodeon star, has been critical of Bieber's actions and attitude with fame. He's even criticized the fanbase, the "Beliebers," in which he believes young fans take their love for Bieber to the extreme.
Bieber has since apologized for his actions in the videos, which were recorded four to five years ago. "Once again I am sorry for all those I have let down and offended," he stated. "I just hope that the next 14-year-old kid who doesn't understand the power of these words does not make the same mistakes I made."