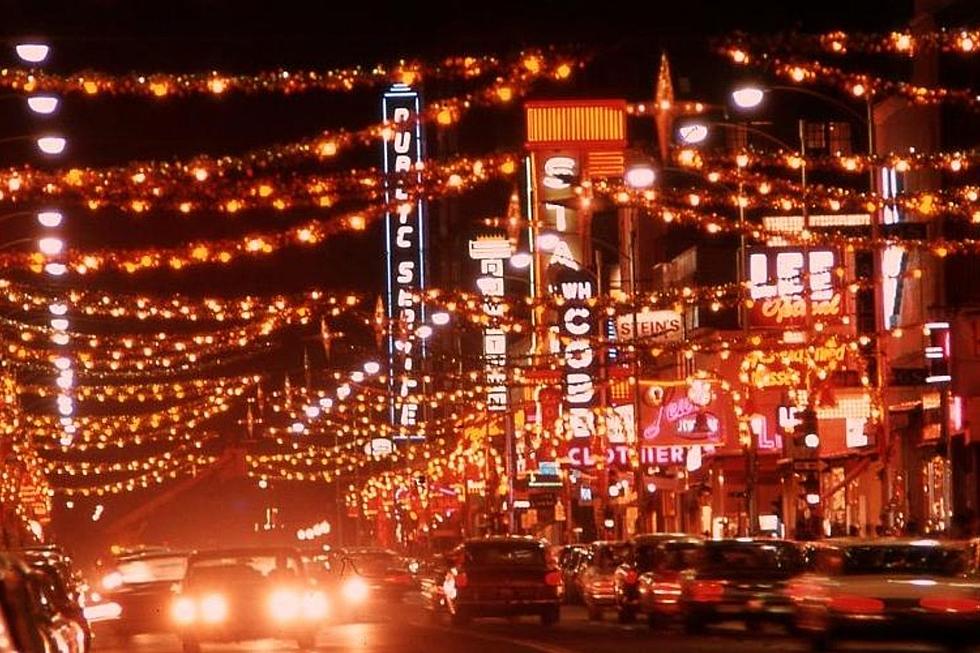 Enjoy a Super Retro Christmas! Christmas Lights in Amarillo from the 60's
AmaChron
Have you ever wondered what Amarillo looked like at Christmas back in the 60's?  It was lit up, and festive and everyone one loved the pretty lights as you made your way downtown.
I love Christmas time.  I love to see all the lights all over town.  What's even better is seeing pictures of Amarillo at a time when I wasn't even born.  It was before me but I can only imaging how excited I would have been as a child to see how lit up downtown Amarillo was back in the 60's
I was able to find some pictures of Christmas in Amarillo back in the 60's, most of it was Polk Street lit up.  Just seeing these pictures, makes me think of how amazing it must have been walking up and down the streets shopping in all the stores that once lined downtown Amarillo.
It gives me A Christmas Story feel when looking at these pictures.   We have anything we could possibly want with technology these days.  Sometimes, I wish we had a taste of what the holidays were, just experiencing the sights, sounds, smells and even feels in an era that has passed.
I don't know about you, but nostalgia is one of my favorite things.  I love looking back at things that happened before I was born.  I love seeing the growth of Amarillo throughout the city.  Plus it's also nice to see the regrowth in Downtown.
I hope you enjoy these pictures as much as I have, and if you have pictures from Christmas past in Amarillo, I would love for you to share those with me.
Vintage Christmas Pictures of Amarillo
Christmas has always been special in Amarillo. In our times, we have the Electric Light Parade, the Christmas in the Gardens, Candy Cane Lane an more. Back in the 50's and 60's Amarillo's Downtown was lit up with lights galore.