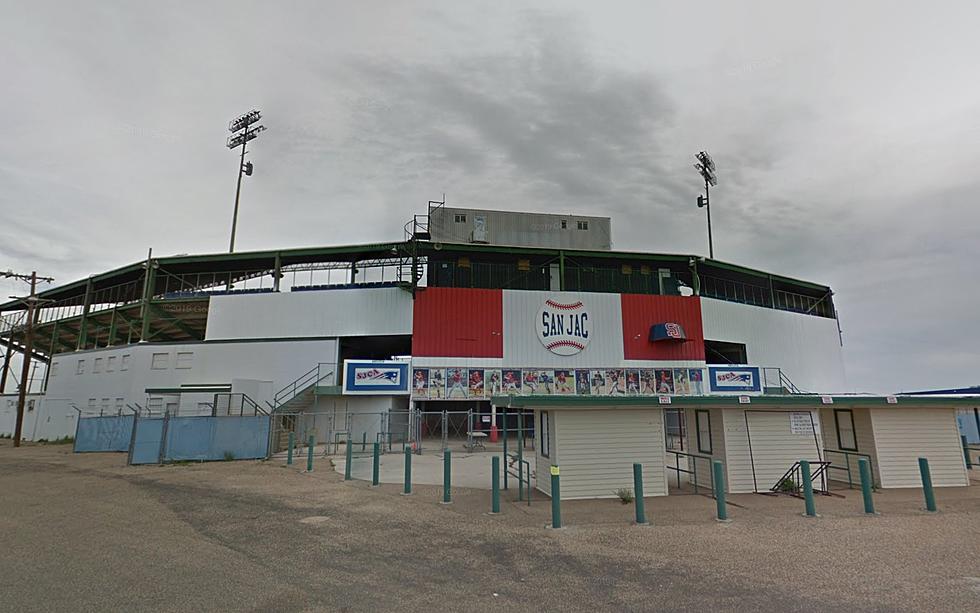 Farewell to Dilla Villa! Demolition Approved For Potter County Memorial Stadium
Google Maps
I think most of us are guilty of forgetting what Amarillo had before Hodgetown. Before we had the luxury of a nice fancy ballpark downtown, we had the Potter County Memorial Stadium. Or, as we all called it....Dilla Villa.
And it is with a sad and heavy sense of acceptance that I realize we will have to bid adieu to the little stadium that sits right along the boundary line of the Tri-State Exposition center. Ooof....
Dilla Villa: Ball Games, Concerts, & More
Being a transplant from Chicago and spending my days as a young child at Comiskey Park, home of the Chicago White Sox, I love baseball. My buddies and I would walk to the park by ourselves hours before the park opened to get autographs. We met so many great players.
Moving to the Texas Panhandle I needed to find a place to watch a ballgame. That was when Dilla Villa become a special place for me.
I have seen so many great games there. I have seen great concerts there too. I remember seeing Diamond Rio. Oh, and some guy named Garth Brooks played a couple of shows there back in 1997.
I have participated in Relay for Life out there. Oh, and it was where my daughter got her first job. I worked out at the ballpark too. I got to hire her. We had many great nights working there.
She was a ticket taker. I was the ticket window manager and then grabbed the mic to do on-field events. I even got to live out my childhood dream of being a bat girl.
That stadium holds so much love in my heart. I never wanted a new stadium. Yes, I was one of those. I wanted them to fix this ballpark as they did for Dick Bivins Stadium. There was so much history there for me and the city.
My daughter got to see the San Diego Chicken there when she was little. When she got older she got to work with him and recreate a photo that this mom wanted so badly.
But....like all things in life, Time is a stealthy hunter. And how easily we seem to forget that there is always a price to pay for progress.
We got Hodgetown, but now we will lose the Dilla Villa. Yep. The demolition has been approved and they'll tear down the old stadium where we had the Amarillo Gold Sox, the Amarillo Dillas, the Amarillo Sox, and many more....
The Board for the Amarillo-Potter Events Venue have approved two vendors to carry out the demolition and abatement of the stadium. So yes, they are in the process of totally demolishing this place that has so many memories.
Think about all the ball games the place has seen since it's first game in 1949.
You always knew the team won when you were walking out and heard "Celebration" by Kool & the Gang blasting overhead. If it was George Strait's "Amarillo by Morning" it was a tough loss. Oh, the memories I am really going to miss those.
I am going to be sad to see it go. But like all things in life, we must give nothing but fond farewells to the past and embrace what will soon come. Hold on to those Dilla Villa memories if you've got them!
Amarillo is Saying Goodbye to The DIlla VIlla
Places to Take Pictures in Amarillo