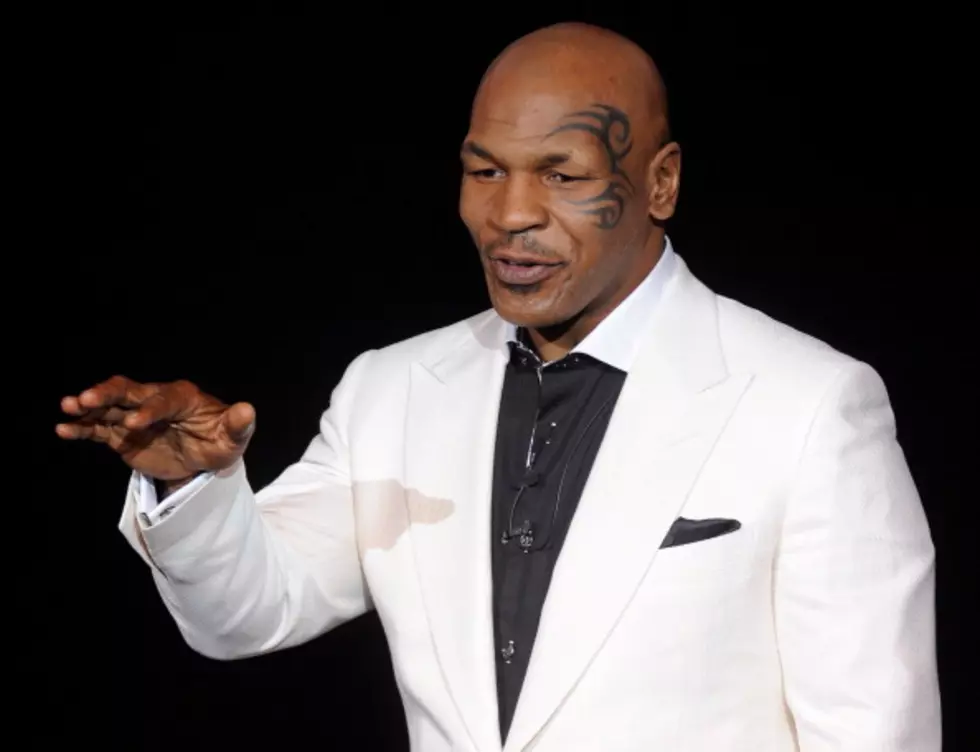 Mike Tyson To Be Inducted Into The WWE Hall of Fame
It is a huge honor to be inducted into the Hall of Fame, but it is even a bigger honor to be inducted into two Hall of Fames.  Mike Tyson is set to be inducted into the WWE Hall of Fame this year.
When I heard this, I was shocked.  A boxed in the wrestling Hall of Fame?  But the WWE has a celebrity wing, so it makes sense.
Tyson actually has a history with the WWE that goes back to 1998.  He guest starred on Monday Night Raw and had a little confrontation with Stone cold Steve Austin. Mike Tyson then served as special enforcer for that year's main event at WrestleMania XIV between Austin and Shawn Michaels.
He then returned to the WWE last year, when he hosted Monday Night Raw.
It is tradition that the WWE holds the induction ceremony the Saturday before WrestleMania.  SoTyson will be inducted at American Airlines Arena in Miami, FL on March 31.  WrestleMania XXVIII takes place the following day.
In his statement Iron Mike said, "I am honored to be inducted into the WWE Hall of Fame. I was the youngest heavyweight champion of all time, but the most fun I ever had in the ring was with WWE."