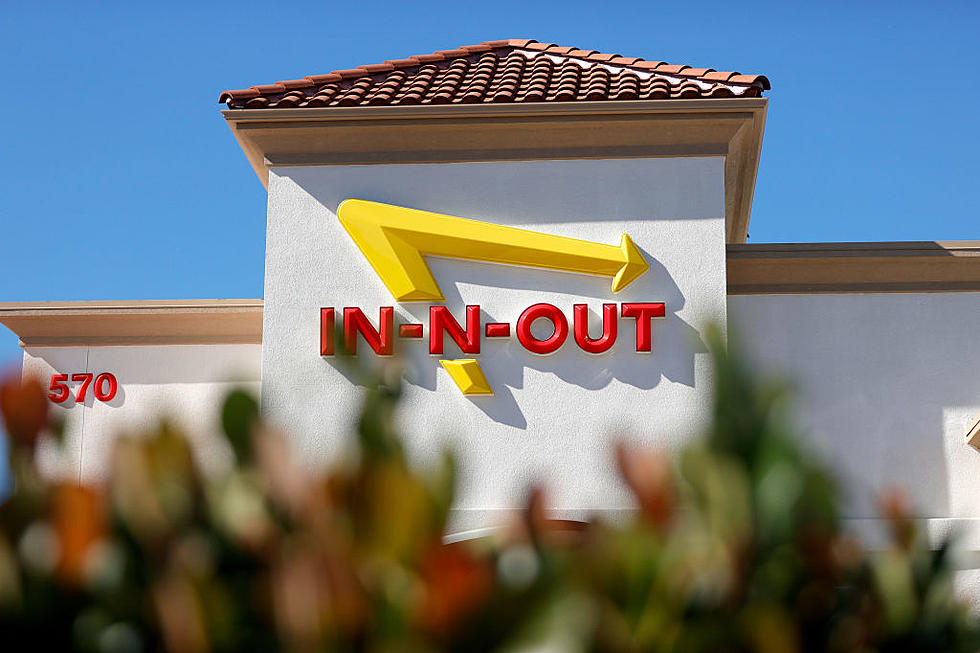 More Restaurants? Here's Five That Amarillo Needs Right Now.
Getty Images
It's well-detailed that Amarillo has a ton of restaurant options to choose from, but no matter how many we have, there are always some chain restaurants that would crush it in the city.
Well, I've got five places in mind that we need in Amarillo, and I promise they'll all be worth the wait while they build them.
NOODLES & COMPANY
You may, or may not, have heard about this place before. It's basically fast-food pasta, but man oh man is it good. They've got your basic choices like Spaghetti & Meatballs, and they've got the classic Mac & Cheese. However, their Mac & Cheese is something to die for. I don't know that I've ever had a better one in my life.
What sets them apart from a lot of fast-food pasta places is the different types of options they offer. My favorite item on their menu is the Pesto Cavatappi. Those fancy squiggly cavatappi noodles, mixed in with a basil cream sauce, mushrooms, tomato, and a touch of parmesan cheese. Oh man, my mouth is watering just thinking about it. Add some chicken to it and it's one of the best dishes you'll eat in your life.
SMASHBURGER
I know we have some really good burger places here in Amarillo. My thinking though is you can never have enough good burger places. Smashburger qualifies as just that. All of their burgers are handmade with 100% fresh beef, and they hand smash these things to give it that homestyle kind of feel and taste.
They have so many different options on their menu, from classic burgers to signature burgers like their Truffle Mushroom Swiss Burger, loaded down with swiss cheese and sauteed crimini mushrooms. They top it off with this incredible truffle mayo that gives it a perfect zing.
Their fries are also incredible. You can get regular fries sure, but their Smashfries that are tossed in rosemary, garlic, and olive oil are unlike any other french fry I've had. Man, I miss this place.
FREEBIRDS WORLD BURRITO
One thing I see that seems to be lacking in the city is a place to grab a quick burrito. Not a Taco Villa one, but a big fat one. We have ONE Chipotle and Sharky's. Both are great options, don't get me wrong, but we need more options.
Freebirds offers hormone-free, farm-raised meats in their menu items. If you've never tried meat that way, I can tell you it just tastes better. They have a plethora of options to choose from, and different types of sauces you wouldn't think about putting on a burrito. Competition is a good thing, and Freebirds would bring it for sure.
HAWAIIAN BROS
So this one is a bit of an off-the-wall chain. Not this huge, well-known one but holy moly is it amazing. It's essentially Hawaiian favorites that are ready in a flash. The island flavors are on display throughout each bite, and you start finding you just can't get enough.
My go-to's there are the Huli Huli Chicken which is a sweet teriyaki chicken with rice that is to die for. My other favorite is the Honolulu Chicken. This one is a bit more savory, topped that's infused with fresh garlic, onion, and sesame. Absolutely amazing. All their dishes are served with a side of macaroni salad that is just as good as the dish.
And don't miss out on ordering yourself a Dole soft serve for dessert. It's as close as you can get to a Dole Whip from Disneyland.
IN-N-OUT
We finish with what will most likely be the most controversial addition to this list but come on, don't act like you don't want it. Yes, Amarillo NEEDS an In-N-Out burger, plain and simple.
If you've never had one, you're missing out. I'm not going to get into the battle of whether In-N-Out or Whataburger is better, that's for another day. All I'm saying is there are times when I'm flat-out craving a Double-Double with cheese. Nothing can replicate it, no matter how hard you try.
Do you know what else is amazing about it? The price. You aren't going to find a better-priced fast-food meal on the planet that will satisfy your stomach and tastebuds at the same time.
PSST: Check Out The Whataburger Secret Menu
The items are available year round, but make sure you're grabbing breakfast items and lunch items during those respective times.
12 Weird Whataburger Gifts
Shopping for a Texan can be difficult. It's a scientific fact that Texans have refined taste and a cheap trinket will not do. One way to ensure a great gift is to buy something that says "Texas" loud and proud.