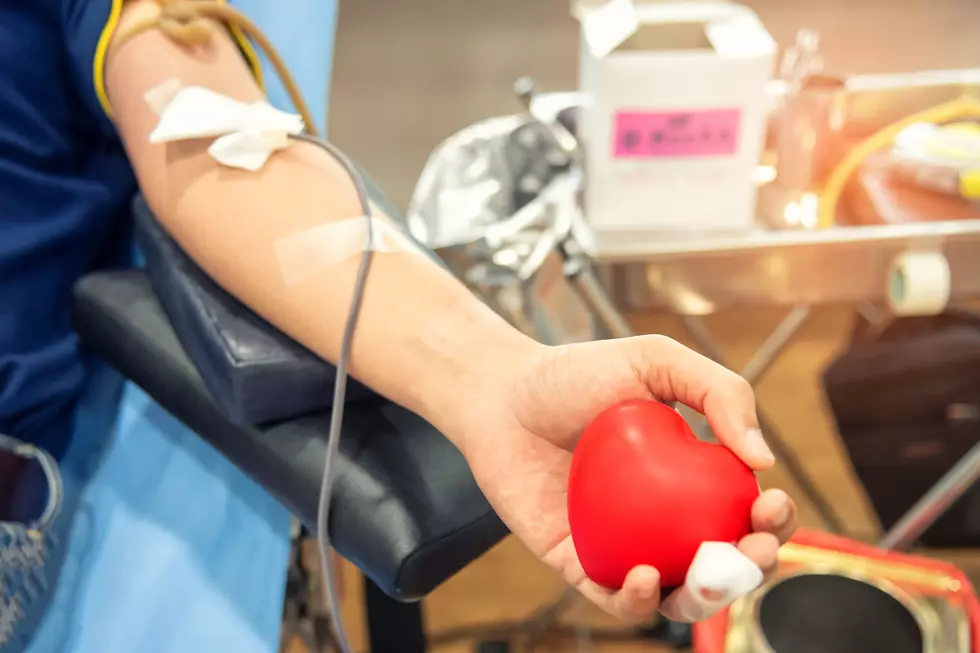 Save a Life Today By Donating Blood and Receive a Sweet Treat
Getty Images/iStockphoto
With the holidays rolling around, blood donation is very important.  During the holidays, less donations happen, and if the area experienced a large tragedy or multiple accidents, then it's possible that there would not be enough blood.
That's why it is important to add giving the gift of life to your holiday to-do list.  It only takes about and hour to donate.  When you donate you are saving the life of someone else.
Not only are blood supplies lower during the holidays, but accidents increase with so many people traveling to and from their holiday destinations.
The Coffee Memorial Blood Center is asking you to donate through December 19th and December 26th - January 2nd to make sure our blood supply stays where it needs to be, to help cover the Amarillo area.  They are going to make sure you are taking care of with a super sweet treat.
Successful donors will receive one half dozen of Okarche's Old Fashioned cinnamon rolls.  Not only that, you'll have the choice between two really cool Christmas movie themed t-shirts from A Christmas Story and Home Alone.  Plus, you'll receive a free COVID-19 antibody test.
If you're interested in giving the gift of life you can schedule and appointment at yourbloodinstitute.org or call 806-331-8833.  If you are healthy and age 16 or older you can donate.  Please keep in mind that if you are 16 or 17 you will need parental consent to donate.
Donating blood is one of the best gifts you can give this holiday season.  One donation can save up to three lives.   Don't put it off, give them a call today and get scheduled to give the gift of life.
Amarillo Botanical Garden's Christmas in The Garden
Christmas time something magical happens at the Amarillo Botanical Gardens, over a million lights decorate the grounds of this majestic place.
Every year they open the gates over the holidays and thousands of people come through to see this magical holiday world.
If you have never experienced the Amarillo Botanical Gardens' Christmas in the Gardens, you are missing a magical Christmas experience complete with Santa Claus.
We'll give you a sneak peek and a tour of Christmas in the Gardens.
Everything That Should Be On Amarillo's Christmas Wish List This Year
Here's what we're putting in our letter to Santa from Yellow City this year.