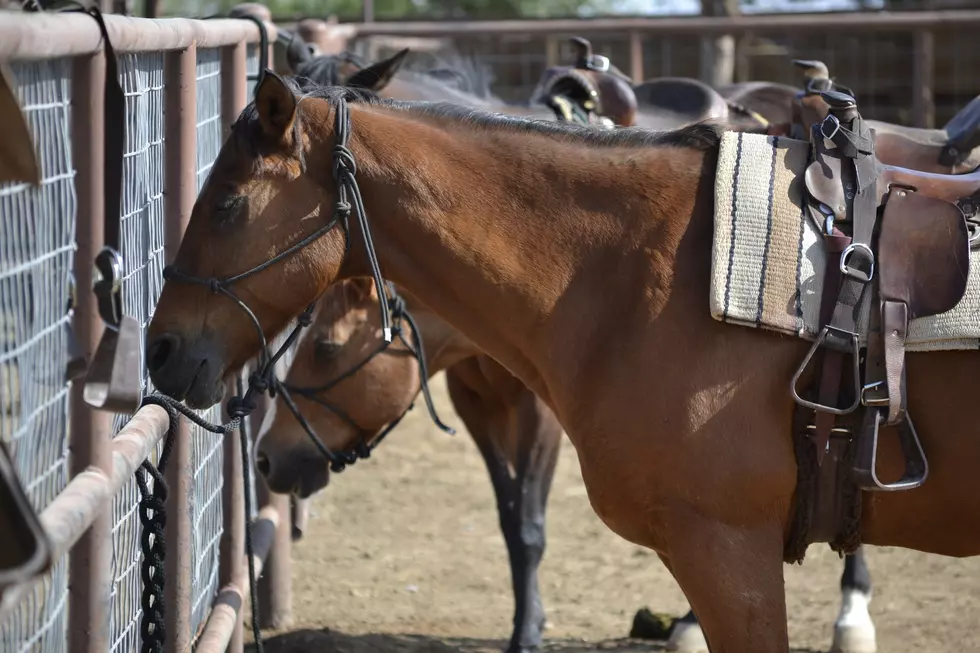 Round Up The Posse, We Got A Saddle Thief On The Loose!
Scott Lewis
Sometimes the Old Wild West can't help but make itself known again. The result? We get us a story so good, it can't be passed up on. Gather the kinfolk around 'cause I got a confounding tale to tell y'all! And who knows, you might even be able to help solve the case and get the bad guy!
Let's start at the beginning. Believe it or not, theft of saddle and tack are still a very real thing and it does happen. How do we know? According to the Texas Cattle and Ranch Association's latest press release, they're on the hunt for a no-good vagabond who has stolen a reported $60,000 worth of saddle and tack.
Stealing saddles from cowboys is no different than any other theft but it's a crime that harkens back to a bygone era when the West was a little more uhh....lawless. But times change. There's a little more law these days and let me tell you that you better believe law enforcement are looking high and low for this sticky-fingered outlaw.
Meet Kevin Bradley Cook
According to the Texas & Southwest Cattle Raisers Association, Kevin Bradley Cook of Electra (an itty bitty town area near Wichita Falls) is charged with stealing $60,000 worth of saddles and tack from a trailer in Wilbarger County. Special Rangers assigned to the case were able to track down the goods to a pawn shop in the DFW area. There is an active warrant for the arrest of the 5'9" 180 lb 52-year-old who has brown hair and green eyes.
Where is he?
The career criminal may actually be here in the Panhandle region. Law enforcement thinks he is hiding out in either Dalhart or Lawton, Oklahoma. Authorities have advised the public not to confront the outlaw and to call police immediately if he is spotted. He knows what he's doing and has evaded law enforcement in the past.
If you do happen to see him, the TSCRA is offering a $1,000 reward. TSCRA Special Ranger Jay Foster is handling this particular case and you may reach out to him at (940)475-0295. You can stay anonymous if you wish and your tips remain confidential
By the way, while we've still got you in 'detective mode', maybe you can help crack the case with these mysteries:
Unsolved Murders of Amarillo, Texas
These are the unsolved murders of Amarillo, Texas.
If you have any information or if you know something, call Amarillo Crime Stoppers at 806-374-4400.
LOOK: Here are the best small towns to live in across America