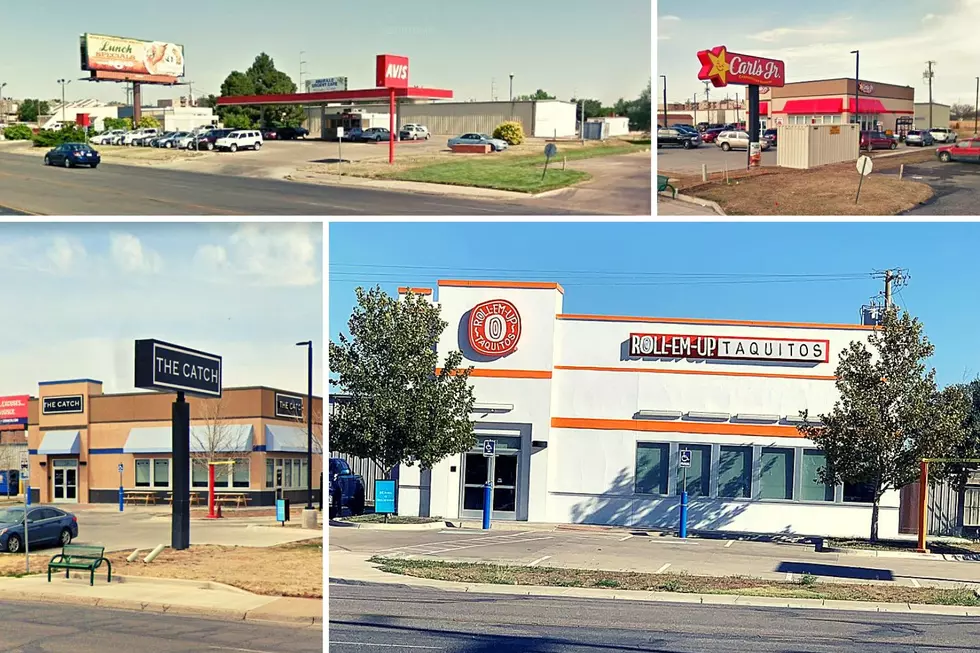 The Continued Tales of Amarillo Cursed Buildings – 5900 SW 45th
Google Maps/Melissa Bartlett
As you travel throughout Amarillo, you see several buildings and several places.  Some of these places have been many things.
Let me just preface this, when we say cursed it doesn't mean haunted or evil spirits, it just means this particular building or area has just had a ton of businesses open and close.
This edition of Amarillo Cursed buildings takes place at 5900 SW 45th.  This place has been many businesses, but one of the things it can't seem to keep in its walls for a long time is a restaurant.
AVIS - Pre-2007 - 2015
AVIS was a rental car place. When the place closed what was left was torn down to make way for a new building. They tore down the small building that AVIS used as their office and that was that.
Carl's Jr. - 2016-2020
Carl's Jr came into Amarillo to the excitement of most of the people here.  However, it only lasted a while.  I'll admit I never ate at Carl's Jr.  From what I have heard the service and food weren't good and people in Amarillo finally gave up on it.  It closed its doors during the pandemic.
The Catch - June 24th, 2021-June 2022
Finally, a place in Amarillo to get some great seafood. I heard nothing but great reviews about the place.  People seem to love the food.  Now it may have taken a little while to make, but it was worth the wait.  However as quick as The Catch opened, it closed.  The place was open for about a year.
Roll-Em Up Taquitos - October 2022 - Present
This place hasn't opened yet and is scheduled to open on October 17th.  Will it last or will I be adding another business to this post?  I don't know about you but I love a good Taquito.  Roll-Em Up Taquitos just know we are rooting for you to break this curse.
Amarillo's Cursed Buildings – Historic Route 66, 2813 SW 6th
There are some places around town that just can't seem to stay in business for very long. This is one of them.
The address of the cursed building is 2813 SW 6th Street. This building was originally built in 1930. This place was originally a service station. I'm sure in the heydays of Rt. 66, this place was the place to stop to get your car serviced. However, in the last 15 years, this building has seen many different faces.
Amarillo Cursed Buildings - 715 S. Polk
Polk Street is a great place to spend an evening. However, over the years, Polk Street has seen many businesses come and go. One of these buildings is at 715 S. Polk. It has been many things over the years, mainly bars, but it seems as soon as one moves in, it moves right out.
So what all has been in there? Let's take a look back at 715 S. Polk.
This building was originally built in 1915, it was known as The Hollywood.