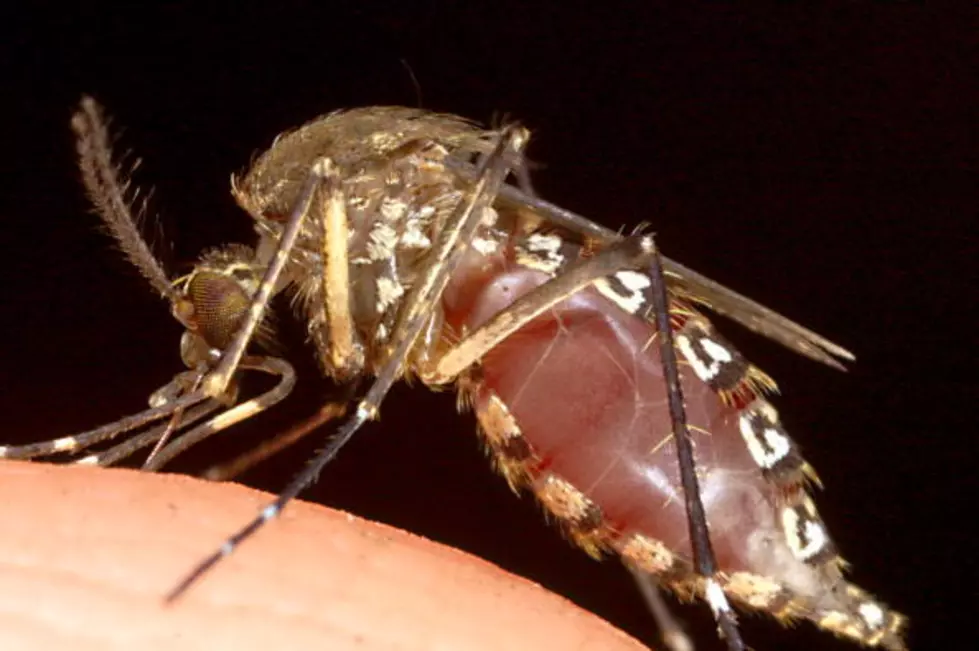 The Zika Virus Is Confirmed To Be In Amarillo
Getty Images
With summer here, that usually means lots of mosquitoes.  And now, the City of Amarillo's Public Health department has received confirmation that the Zika virus is here.
Mosquitoes have always been a pest.  They attack you and leave you itchy for days.  Over the last few years, the big scare was that they carried the West Nile Virus.  This year, the scare is far worse.
The Zika Virus is carried through mosquitoes but the damage can been irreversible.  They common symptoms include fever, rash, joint pain and conjunctivitis.  However, for pregnant women it can cause microcephaly.  That is when the baby's head is way more smaller than it should be.
The virus came to Amarillo through person who recently traveled outside the United States to an area with local Zika transmission. The person is only identified as being from Potter or Randall county, no other info was given.  Local health providers have been diligent about asking patients about their travel history.
Of course, we've heard that other countries have the most cases, but recently Florida has become a major Zika area.  If you decide to travel, anywhere, it is very important that you continue to try and prevent any mosquito bites.
I know, easier said than done.  Follow the 4 D's and you should be ok.
Drain all standing water
Dress in long sleeves and pants
DEET: wear insect repellent with DEET
Daily: All day every day
If you feel like you have any of the symptoms, you should go and see a health professional immediately.  While any virus is scary, it will be less scary if you take precautions.  To find out more information, visit texaszika.org or cdc.gov/Zika/.