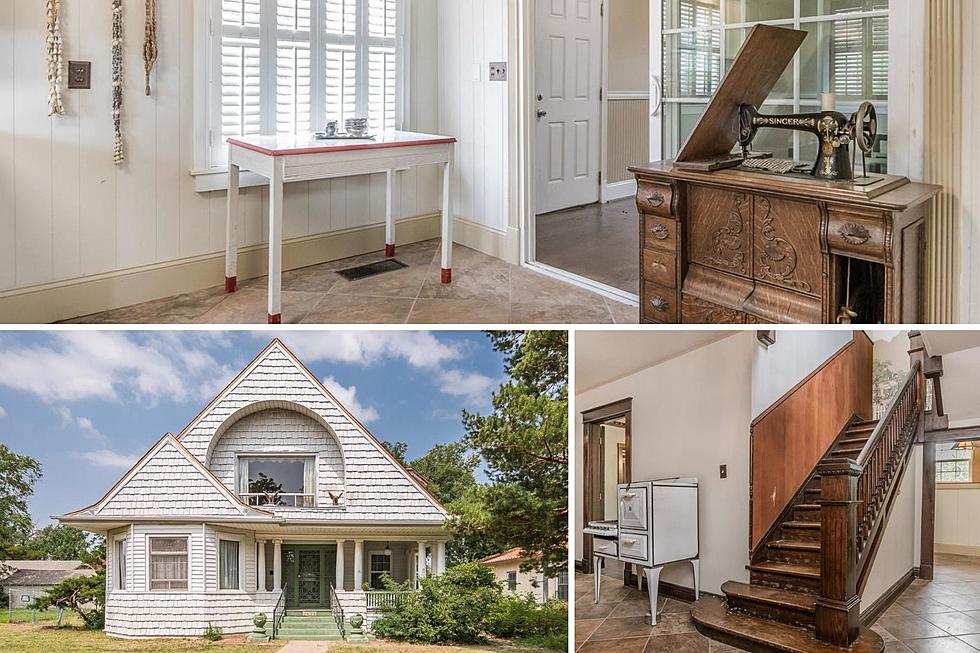 This Hauntingly Beautiful Historic Home in Amarillo is For Sale
Burgundi Thurman w/ ReMax
I was driving around the other day with a co-worker when we ended up over in the Plemons-Eakle neighborhood. You know, the area with all the pretty brick roads--it's sandwiched together with Wolflin in the area around Amarillo College.
He was pointing out where our other co-workers live and admiring the neighborhood. Then as we turned onto Van Buren street, we both caught sight of a large and beautiful old home perched right on the corner that had a 'For Sale' sign stuck in the front yard. We were completely in awe of the house. You could just feel the energy coming from it, even all the way from the curb.
When I got home, I jumped online to see if I could find the listing, and sure enough! The home, located at 1618 S. Van Buren is listed by Burgundi Thurman with ReMax Town & Country and I could not believe the asking price: $240,000.
What a steal!
While it may be a tad high for some, you really have to take a look at the home to see why I'm shocked it's not listed for more. This is a true historic gem! You feel like you're transported right back in time just looking at this beautiful building, it's so well preserved. You can just tell it was lived in with love and care.
I took a look at the listing's description, and sure enough, this 3 bedroom, 2 bathroom house was built in 1926 and was owned by the same family for generations.
The home has quite a few of its original features which include stained glass, light fixtures, crown molding, pocket doors between the living and dining rooms, and hardwood floors upstairs.
Its updates include brand new flooring downstairs, a heated floor in the downstairs bathroom, plantation shutters, and granite in the kitchen. The downstairs have newer windows and central heat & air.
The listing closes with the suggestion of: With a change in zoning, this home would be the perfect office space or Bed & Breakfast. Do not miss your chance to own this little slice of history in Amarillo.
But honestly, I would hate to see this home be used as an office or a bed and breakfast (and certainly not an AirBnB). I would just love to see another family move in here to fill those walls with love and laughter, just like those generations before did.
This Beautiful Plemons-Eakle Home is a Look Back in Time
Built in 1926, this is a true historic gem of a home!
Located at 1618 S. Van Buren, the home is listed with
Burgundi Thurman of ReMax Town & Country
. One can only hope that someone who appreciates owning a piece of history will be the lucky one to call this place their new home.
Sixth Street Over The Years - WOW! What A Change!
Sixth Street in Amarillo looked incredibly different not too long ago. Have you forgotten what it looked like in 2007? Buckle up, the ride is incredible.
EXPLORE: This $2.4 Million Clandestine Home