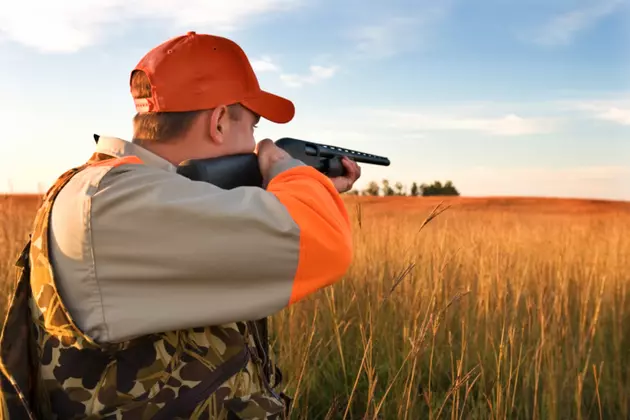 Where Can You Legally Sell a Gun in Amarillo?
Jupiterimages
OK, gun ownership is a hot topic in Texas. Of course, it is. We have the right to own guns and we have the right to sell guns. Yes. This is Texas of course.
So if you have a gun that you want to sell what can you do with it? Can you just drive your car to a corner parking lot and sell it like they do fruit, vegetables, and rugs? Can you just sell if to your neighbor if you want?
In our great state, we can sell it to another individual. I would definitely be careful who you sell it to. The last thing you want is for them to use it illegally and now that is coming back to haunt you. I know, I watch way too much Investigation Discovery Channel. Hey, though, it happens.
So if you are going to sell it to a friend or a neighbor make sure you really know them well enough to trust them. Here are some things you want to consider about selling a gun. Do not sell a firearm in these situations:
If you believe, or even have reason to believe that the person you are selling to would not be able to own a firearm. I mean if they are a felon that would not be good for you.
If the person you are selling to is under the age of 18.
If the person lives in a different state.
You are not required to run a background check in the state of Texas but heck it might be worth your own peace of mind to do so. You can get more information on doing that HERE.
You don't even need a license to sell a gun here in Texas. Which I do find weird because kids need one to sell lemonade. Oh, Texas, am I right?
You can also sell it to a pawn shop. We have a lot of them here in Amarillo. Or heck, we have enough Gun and Knife shows that show up at the Amarillo Civic Center. It might not be a bad idea to check that out as well.
I am just that person who would want to make sure that a gun I sold will in no way tied to me. Again, yes, I watch too much Investigation Discovery Channel. I know it.
Amarillo's Most Wanted: Help Bring These Fugitives to Justice
These are the fugitives who make up Amarillo's Most Wanted
list
. The individuals on this list have been accused of serious crimes and are considered a danger to society.
If you have any information about these FUGITIVES, you are urged to call Amarillo Crime Stoppers at
(806) 374-4400
or submit a Web Tip by visiting
THIS LINK
.
NEVER TRY TO DETAIN THE FUGITIVE YOURSELF!
You do not have to give your name. AMARILLO CRIME STOPPERS will pay a reward of up to $300 and you WILL remain anonymous.
Updated as of 6/18/2022
Pleased To Be Here: Happiest Mugshots of Randall County
My my my! These are some happy campers.
You'd think having your mugshot taken would be far from one of your finer moments.....but these inmates prove that you can always turn that frown upside down.