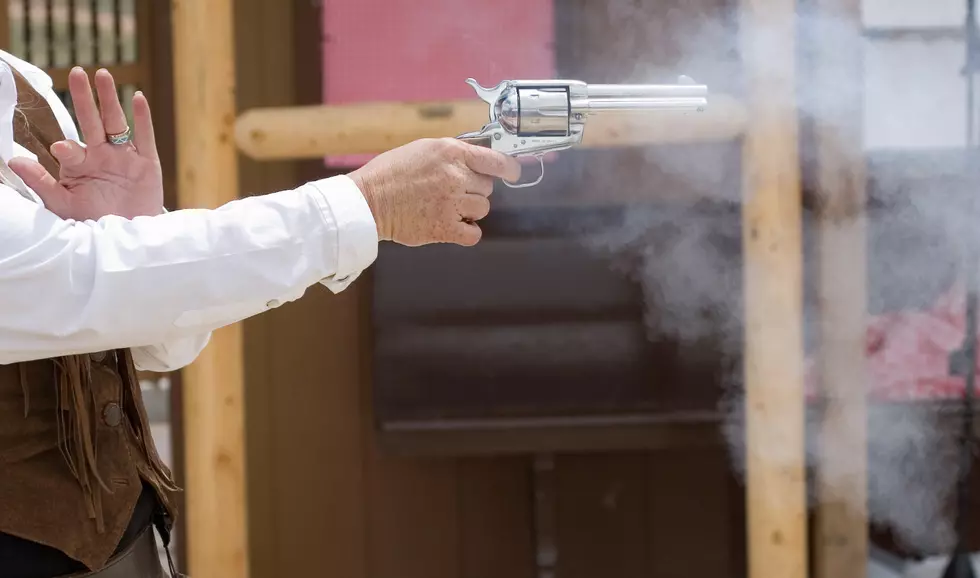 Will "Constitutional Carry" in Texas Bring Back the Spirit of the Old Wild West?
Plez
I honestly don't think we'll see gunfights, or see a return of the gunslinger. Let's be honest and rational about this. We won't see people settling their differences at high noon down on the square.
The part of the Old West that I thought about, and it made me chuckle, is an often used motif in western movies. A guy walks into a saloon, and is asked to check in his guns by the guy manning the door.
Most recently, as far as I know, we saw this used in the movie The Ballad of Buster Scruggs. If you haven't seen it, it's worth watching.
It will be interesting to see what, if any, changes are made by businesses regarding firearms. We're all familiar with the signs you see in some places that say guns are not allowed.
It isn't hard to imagine that we'll start seeing more of those signs popping up once the bill is signed. Then you have to wonder how many arguments are going to be had over the constitutionality of you carrying a gun wherever you damn well please.
The Facebook posts are going to be insane.
I honestly do wonder if there will now be a gun check next to the coat check, should the bill be signed.
At last check, the bill is headed to Governor Abbott's desk for his signature. News outlets have reported that he does intend to sign the bill.
Will we see a massive spike in the number of people you see around town openly carrying? Will we see people wearing a gun on their hip and extra ammo on their belt? Will it look like the movie Tombstone?
I very highly doubt it.
5 Things People From Oklahoma Think About People From Texas
I was born in Texas, raised in Oklahoma, and came back to the Lone Star State. Here are five things I've found that pretty much everyone from Oklahoma has thought about Texas at least once.
10 Texas Towns That Everyone Is Pronouncing Wrong