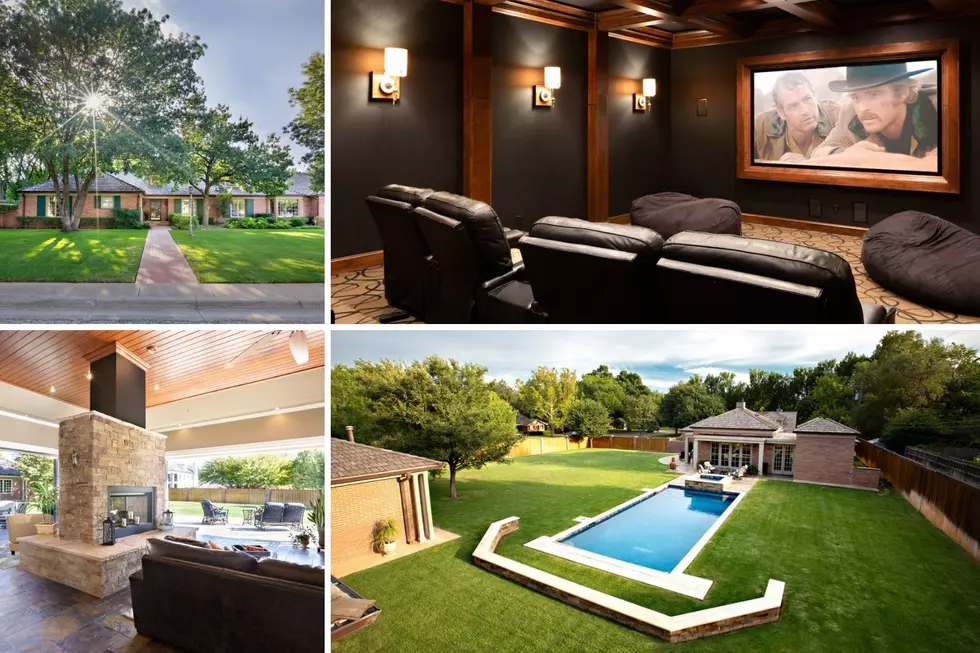 You'll Drool Over This Beautiful $2.4 Million Home For Sale In Amarillo
Triangle Realty, LLC
I'm addicted to browsing beautiful homes that are listed on the market. That is no secret.
That being said, I perked right up when I saw this home listed. Located in the Bivins neighborhood, 1501 S. Rusk is listed for $2.4 million and geez, it's pretty.
But what makes this house truly unique for me is that I grew up in the Bivins neighborhood and I actually know the family selling it! I was friends with their daughter when we went to school together from 4th through 8th grade. We went separate ways in high school so it's no surprise I had no idea what her home looks like now.
Browsing through these pictures is an experience for me because I can tell you that her family extensively remodeled this home. It's gone from a typical, charming home in a nice neighborhood to a serious work of real estate art.
From what I can tell, they purchased the home next door to them, razed it, and then built a towering RV garage with a compound-style fence around it. And the pool! Don't get me started on the pool. I absolutely love what they've done with the place, and if I still had her phone number--you bet I would be texting her a request for a grand tour..."for old time's sake".
Anyway, check it out below!
1510 S. Rusk
This beautiful home in Amarillo is on the market for $2.4 million.
Located in the Bivins neighborhood, this listing from
Triangle Realty, LLC
is a large home that covers five lots. The main home has 4 bedrooms, 5.5 bathrooms, two kitchens, several living areas, a basement converted into a home theater room, climate-controlled wine room and much more. There is a spacious backyard with a pool and hot tub, along with a gorgeous and well-maintained garden and charming greenhouse.