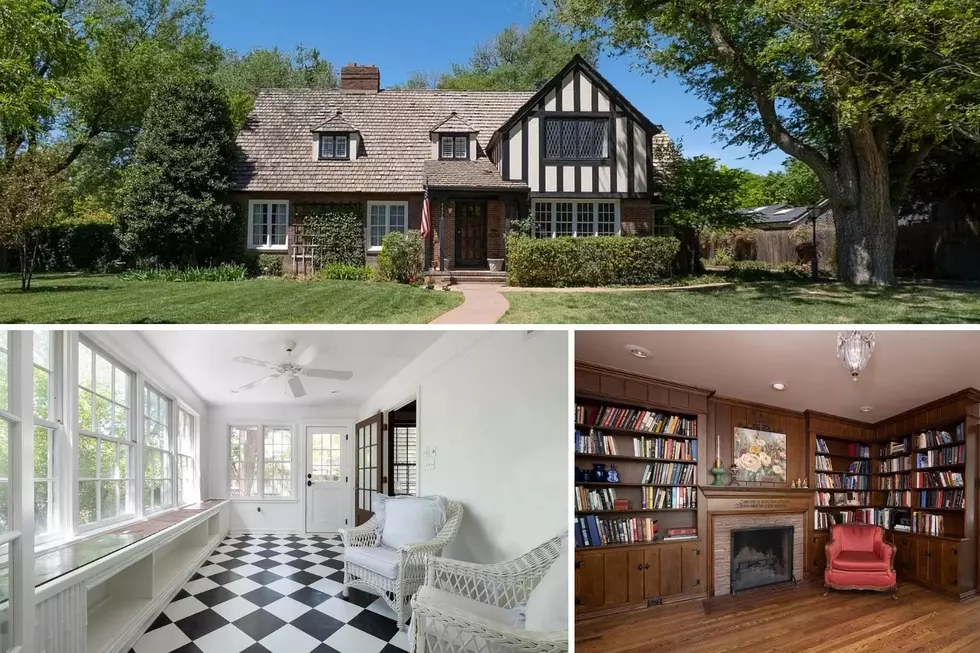 Live Out Your Yuppie Dreams In This Home For Sale Near Amarillo College
Kimmi McCarrell w/ Horton Neely, LLC, REALTORS(r)
One thing I can't get enough of about the housing market in Amarillo is that we have a few architectural styles that are totally unique to the area.
And on top of that...these telltale styles are timeless in design.....and rich. Did I mention rich?
You've definitely seen the type of house I'm talking about--especially if you've driven through the historic Wolflin and/or Bivins neighborhood lately. It's the English Tudor style home! The ones with the soaring peaks and sharply angled eaves. Basically, the homes that look like they're straight out of the English countryside from Shakespearean times.
Yessssss. Those homes!
I'm a big fan. But the ones I've seen listed have an asking price that's enough to make me go cross-eyed. Like this one over on Bowie. This one, however, is listed with Kimmi McCarrell w/ Horton Neely, LLC Realtors for only $785,000. What a steal!
This is what your inner yuppie has been dreaming of. If you ever wanted to join the upper crust of society, this would be an excellent starting point. Let's take a tour, and afterwards...we should buy a boat.
LOOK: This Fancy Home Near Amarillo College Will Satisfy Your Inner Yuppie
Pinkies up! You'll love this quick tour through a timeless upper crust home in the historic Bivins neighborhood. This home is a stone's throw away from Amarillo College and is listed for just over $700k through
Kimmi McCarrell w/ Horton Neely, LLC, REALTORS(r)