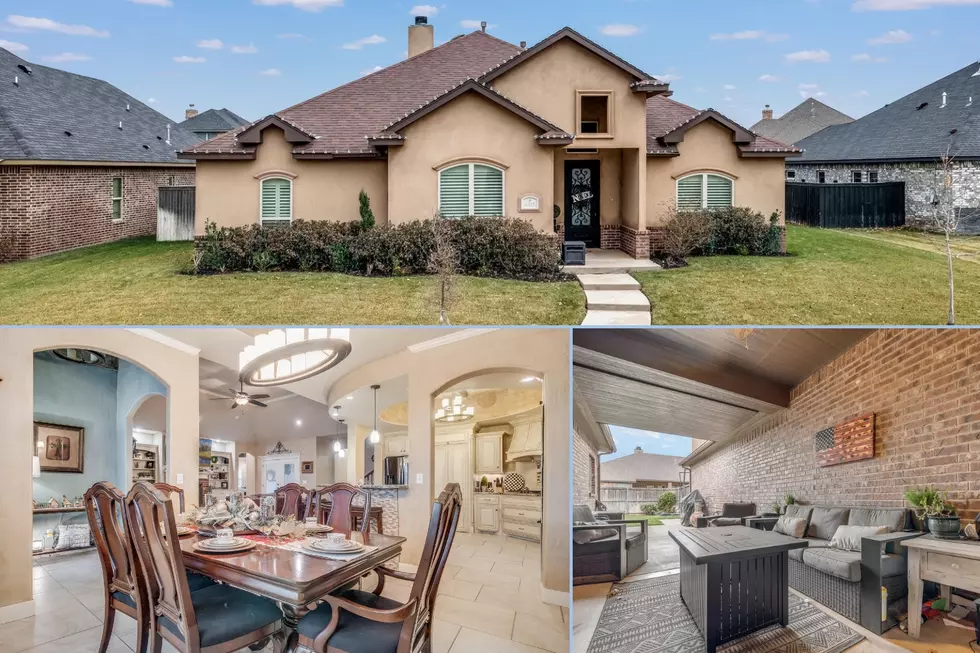 Live The Upscale Life In This Beautiful Home For Sale In The Greenways!
Cyndal Ashlock w/ Fathom Realty, LLC
Welcome to southwest Amarillo!
The Greenways are one of the more recently developed residential areas in Amarillo but they've certainly gained a snug foothold as an upper class, sensibly posh neighborhood that can be the perfect place for a family to settle in and level up!
Not sure what I mean? Don't worry, I've got the perfect visual for you.
I stumbled across a beautiful listing in the Greenways that--to me--is the quintessential home for a family on the up and up! This sleek residence is located at 6302 Isabella Drive and is listed with Cyndal Ashlock w/ Fathom Realty, LLC with a respectable asking price of $585,000.
It's a 4 bedroom 3 bathroom residence with all the sensible accents and additions to make it exactly what it needs to be: home. One of my favorite features of the house is the fancy ceilings, so keep your eyes up! up! up! for a lovely surprise!
Take a look at the perfectly poised personal palace of Isabella Drive--trust me, it won't be on the market for long!
LOOK: Life In The Greenways Is Sweeter, This Lovely Home Is Why!
You'll love everything about this sleek, demure beauty of a showcase home. Located at 6302 Isabella Drive in the lovely Greenways, this posh 4 bedroom 3 bathroom home is listed with
Cyndal Ashlock w/ Fathom Realty, LLC
This lovely little slice of paradise is perfect for a family ready to live on the delightful side of life! Listed at just $585,000, this lovely home will not last long.