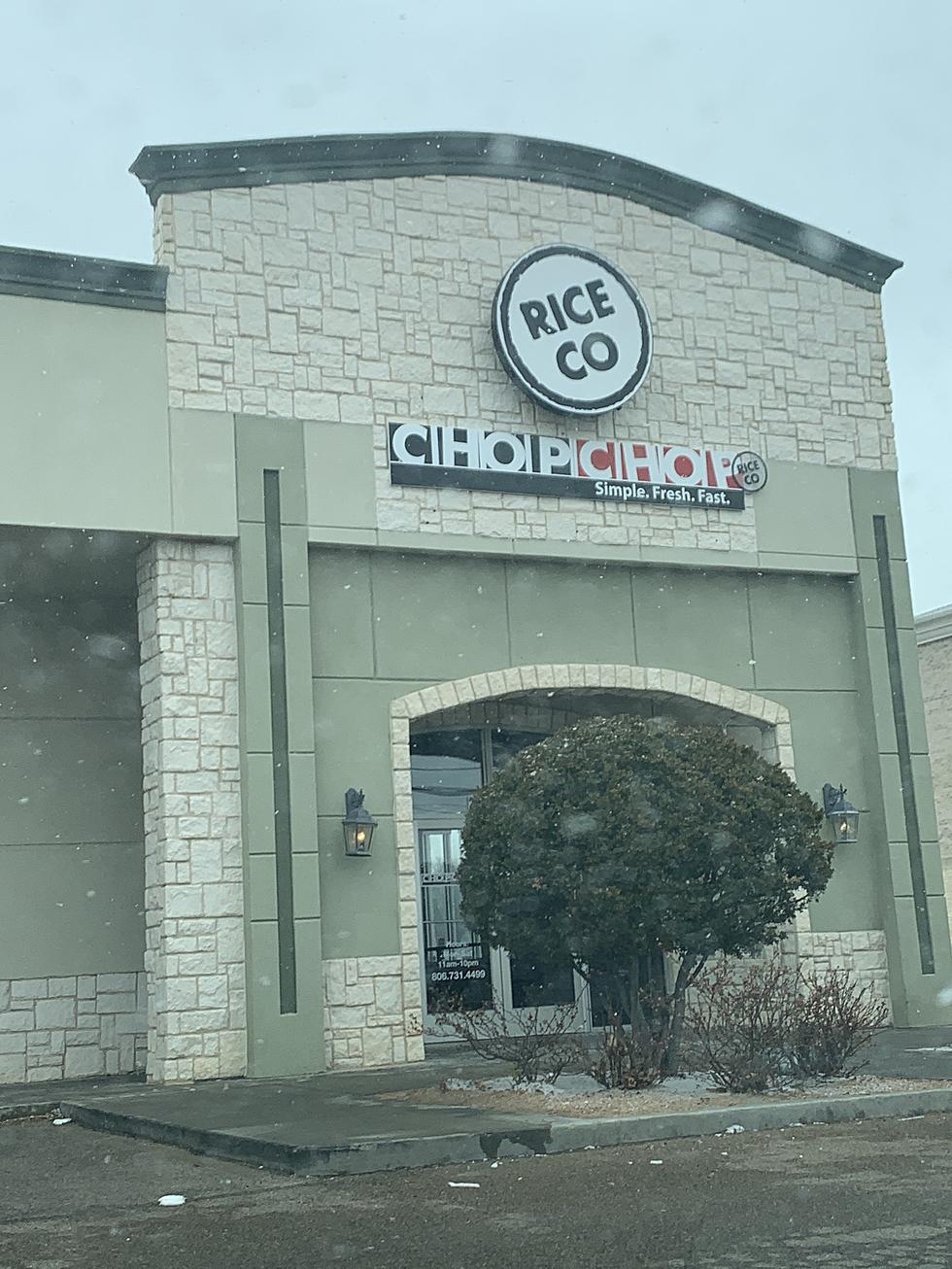 A New Low Carb Option In Amarillo: Chop Chop
credit: Melissa Bartlett, TSM
I am almost 2 months in to my weight loss challenge. I'm trying to eat healthy. Low calories and low carbs as much as I can.
I was told to exercise too. I know that is good too but 80% of weight loss is diet! So that makes me feel better with my limited time.
So good food it is! I was excited to see over the weekend that Chop Chop's new location in Wolflin (2818 Wolflin) will start serving cauliflower rice as an option in their meals as of today! That is fantastic! Low carbs!
Have you ever tried cauliflower rice? Seriously I make a chicken fried rice at home using cauliflower rice and you can't tell it is not regular rice! In fact that is how my daughter prefers it!
Oh and it is good for you. So to see Chop Chop trying this! I am excited! The comments on their Facebook page have been extremely supportive of the addition. We asked! They listened! This makes for a good business!
Some people have said "prayers have been answered" or "can't wait to try it! Even saying "another low carb option". I can't wait!
This location is close to my house and the only one serving it right now. I am scoping out the menu right now to see what my dinner may be! As me and my daughter already decided that is exactly what our dinner plans will be. Excited!