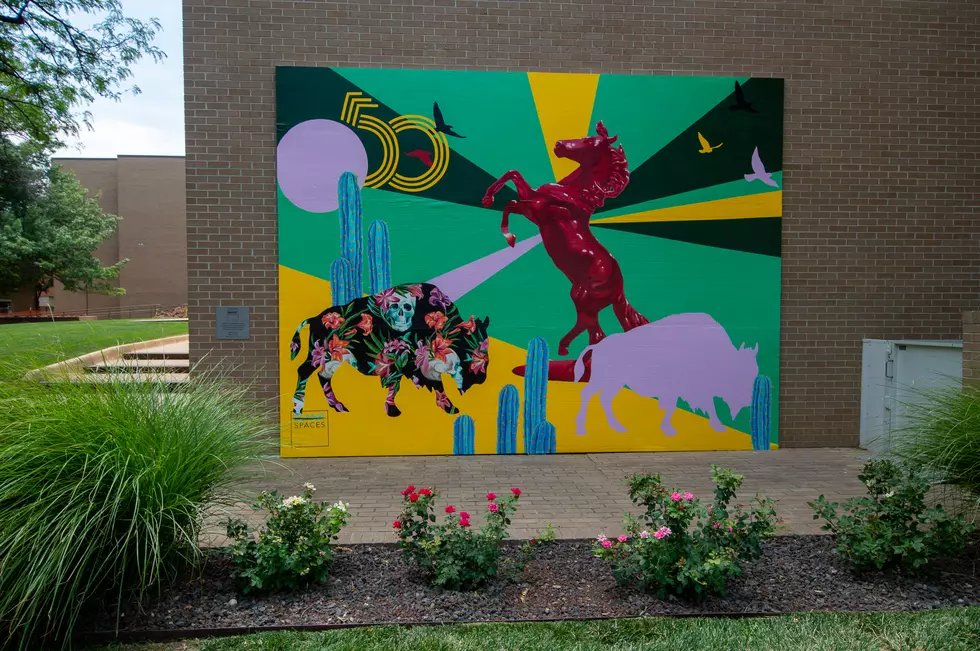 Another Blank Spaces Mural Brightens Up the Amarillo Museum of Art
Sarah Clark/TSM
I love the resurgence of murals in our day and age.  Amarillo is becoming a mecca for murals.
Why have murals become such a big thing?  I think it's because it brings a sense of beauty to an otherwise dark world.  It's possible you might be driving downtown or on a street and all you're hearing is doom and gloom and murder and what not and then you see the beautiful mural and your mindset is brought to a happy place.
We have seen so many new murals pop up in Amarillo.  I think a lot of it has to do with the Hoodoo Mural Festival.  It brought art to downtown Amarillo.  Including this mural by Blank Spaces Murals.
Blank Spaces has brought a ton of gorgeous art to Amarillo businesses.   In fact, they have done over 20 murals so far in Amarillo and their latest mural is at the Amarillo Museum of Art.
A place of art is now graced with a piece of beautiful art.
Blank Spaces Murals, is a non-profit organization where youth in our community work with professional artists to create and install these large murals across the city.  Not only are they getting to create art, but they are also helping to beautify our city of Amarillo.
Beautiful Murals by Blank Spaces Found Around Amarillo
The student-led art group, Blank Spaces, is paving the way. The WTAMU group has worked tirelessly to create a number of stunning murals for several places in the Amarillo area. Check them out!