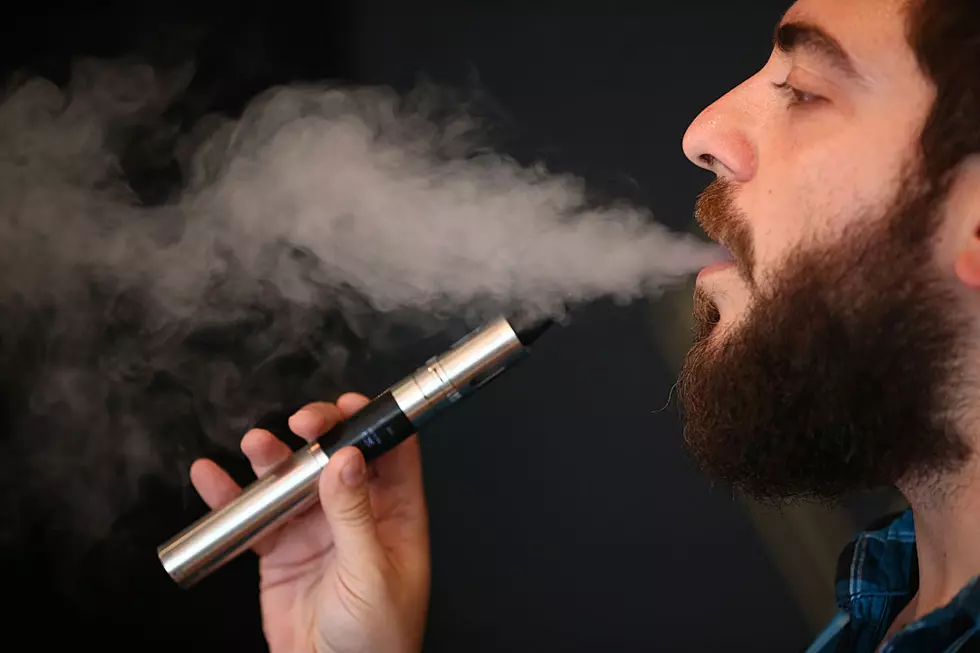 Government Announces You Must Be 18 to Buy E-Cigarettes
Getty Images
There's some big news in the tobacco world.
The flourishing e-cigarette industry was hit hard Thursday when the Food and Drug Administration announced stores cannot sell those products to anyone under the age of 18.
Secretary of Health and Human Services Sylvia Burwell announced the new guidelines:
As cigarette smoking among those under 18 has fallen, the use of other nicotine products, including e-cigarettes, has taken a drastic leap. All of this is creating a new generation of Americans who are at risk of addiction.

Under this rule, retailers will no longer be allowed to sell e-cigarettes, cigars or other covered tobacco products to anyone under the age of 18."
The new rules will go into place in three months and requires anyone age 26 or under to present a photo ID when looking to buy e-cigarettes. In addition, they may no longer be sold in vending machines that anyone under 18 can use.
Burwell called the new policy "common sense," but industry officials are none too pleased, arguing the move could potentially hurt small businesses and drive some customers back to traditional cigarettes.