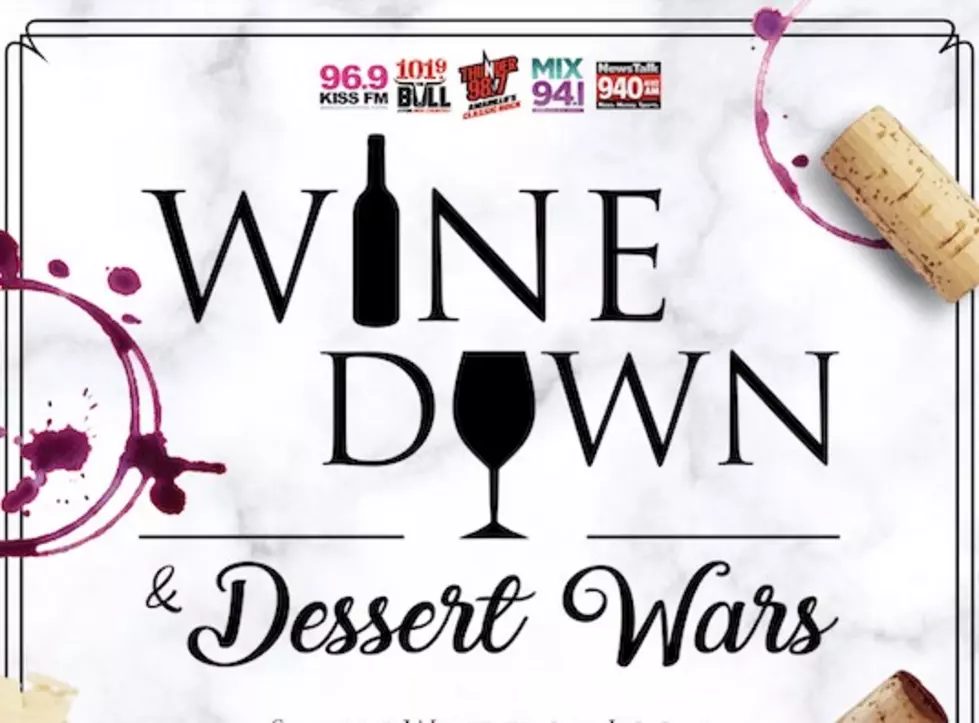 Grab A VIP Table to Amarillo's Wine Down & Dessert Wars
credit: Townsquare Media
So I am so excited about this year's Amarillo Wine Down & Dessert Wars. I mean what is better than trying all sorts of wines and desserts?
Well how about grabbing a group of your favorite people and experiencing it together. I'm talking about purchasing a table for you and 7 friends. That is right. You can have a guaranteed great place to sit. Oh and it comes with perks.
We wouldn't forget about taking care of you. I am serious about my wine. I know if you are reading this you are too. So maybe just maybe we will get you some different wine for you to try. Oh and there will be a special centerpiece that you can take. There are more additions that we are working on.
So let's do some simple math here. A ticket to Amarillo's Wine Down & Dessert War will cost you $20. If you get a table of 8 it will cost you $300. So the math breaks down to costing each person $38. With the special seating and perks you will get. Well this is a no-brainer.
You may be thinking to yourself that "Hey I already bought my tickets. What can I do?" No worries we have thought about that too. All you have to do is contact Shannon at shannon.lewis@townsquaremedia.com and guess what? She will help you upgrade. So this is a win-win situation.
Don't you want to get the VIP treatment? Now is your chance. Oh and did I mention there are only a limited number? Don't wait. Get your VIP TABLE HERE.
We will see you out at the Rex Baxter Building and have your table ready for you on November 14th. So join us.