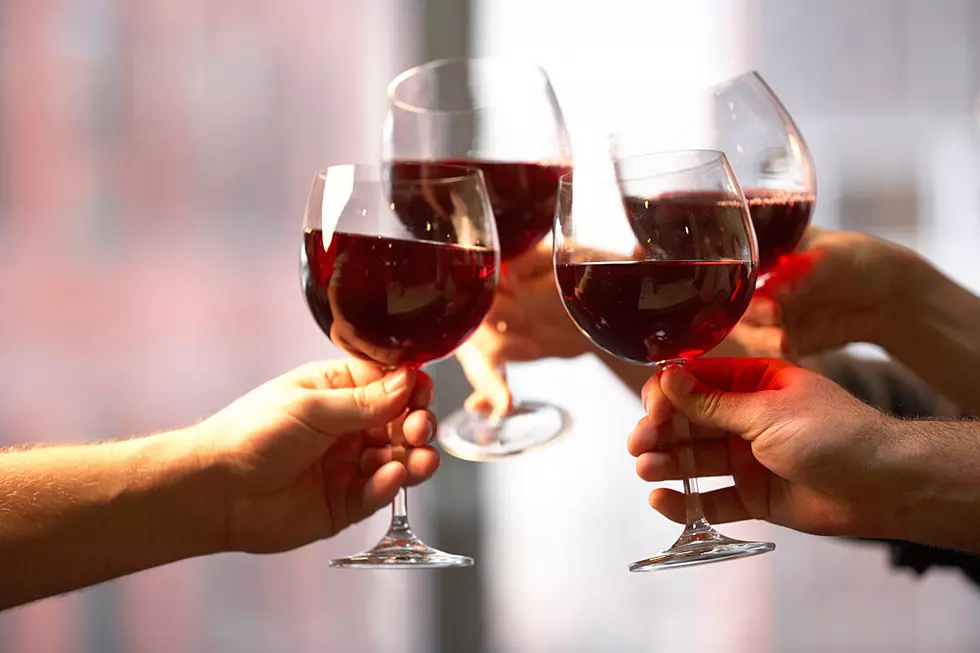 If You Want To Lose Weight Try Drinking Wine Before Bed!
Purestock
Good news for all you wine drinkers out there. This could even be a better reason to join us November 15th at Wine Down & Dessert Wars!
If you are looking to lose weight you need to try drinking wine before you go bed. Yes, you read that right! Wine before bed! Have you heard anything more heavenly?
Drinking two glasses a day can even help lower your risk for obesity by almost 70 percent. Even more good news!
Want more to drink on? How about the fact that they have found a distinct correlation between drinking wine and a slimmer waistline. I mean really can this get better?
Harvard conducted a study that showed that out of the people they tested....the ones that gained a significant amount of weight were the ones who did not drink alcohol.
So the way to better sleep. less stress and a smaller waistline can all be answered with a bottle (or box in my case) of wine. Drink a glass or two a night before bed and be on your way!
Oh and grab your friends and head out to Wine Down & Dessert Wars coming up on November 15th. Head over to amarillowinedown.com to get your tickets and for all the information! It will be good for your health!