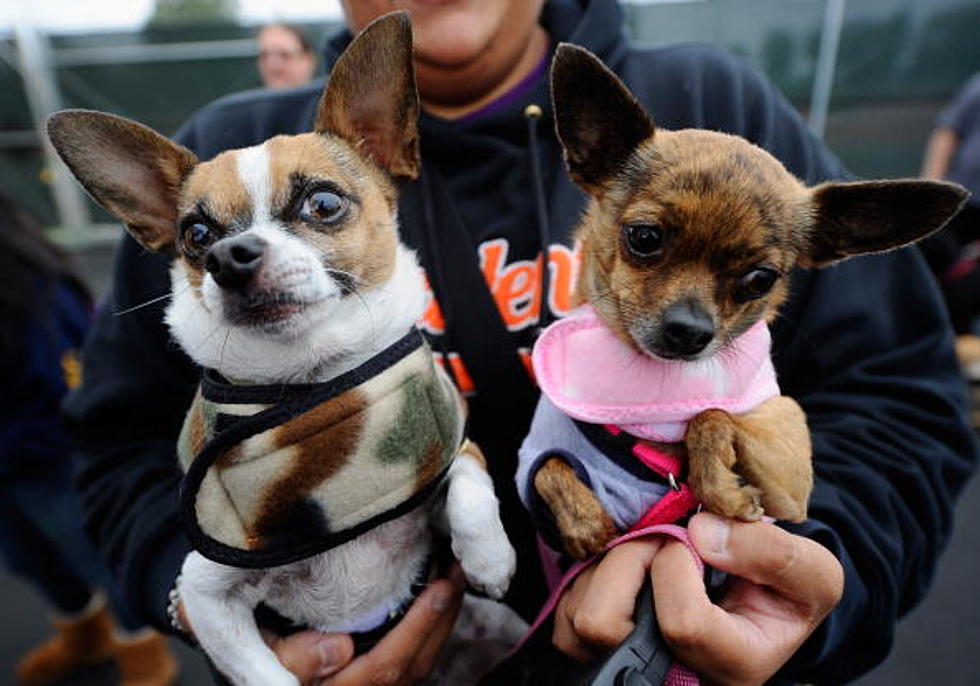 Kiss FM's 2nd Annual "Running Of The Chihuahuas" Race This Weekend
Photo by Kevork Djansezian/Getty Images
Do you think you have the fastest chihuahua in town? Then you bring your dog to Ravage Crossfit on Sunday because we are giving up cash for the fastest chihuahua!For the last few weeks we have been qualifying chihuahua winners for a automatic spot at the final race on Sunday October 18th. If you didn't win or get to run your dog no worries because we will have some a couple more races on Sunday for another chance for your dog to get into the finals.
We will be giving out 2nd, and 3rd place prizes along with a CASH prize for 1st! The races will be for Chihuahuas dogs only or mixed with a Chihuahua. We will also have the "Bless Your Fury Mess" (Ugly Dog) contest.The "Bless Your Fury Mess" contest is open for any kind of dog.
There will also be all kinds of fun activities for the family to. The races are open to the public for you to come and watch and will be broadcasted live on The Hacker Morning Show. This is going to be lots of fun!
Check out last years winner: Sophie!