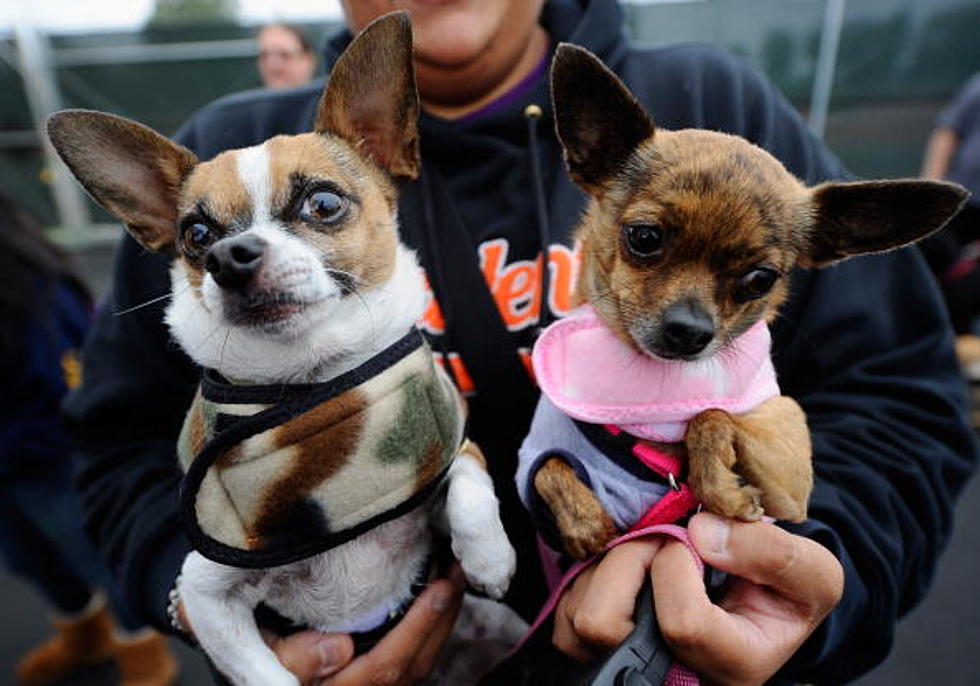 The Hacker Morning Show's 3rd Annual "Running Of The Chihuahua" Dog Race
Photo by Kevork Djansezian/Getty Images
Do you think you have the fastest chihuahua in town? How would you like to win $500 in cash? The Hacker Morning show is teaming up with the Amarillo Venom, and Animal Lodge for the 3rd annual "Running Of The Chihuahua" dog race.
If you own a chihuahua dog, then you definitely should race him/her.  This will not only give you a chance at having bragging rights about having the fastest chihuahua dog in town, but we'll give you $500 in cash! The race will take place at the Feb. 25th Amarillo Venom home game. Prelim races will start about noon and the finals will be hosted during half-time of the Amarillo Venom game, Saturday Feb. 25th.
Animal Lodge will be giving away $500 for first place, and we will also have a second and third place winners. The races will be for Chihuahua dogs only or mixed with a Chihuahua. The prelim races are open to the public so feel free to come and watch before the game.  You can also watch the finals at the Venom Game. Thanks to Animal Lodge and Amarillo Venom for sponsoring The Hacker Morning Show's 3rd Annual "Running Of The Chihuahuas."
If you want to enter your Chihuahua for the races you must register your dog below.