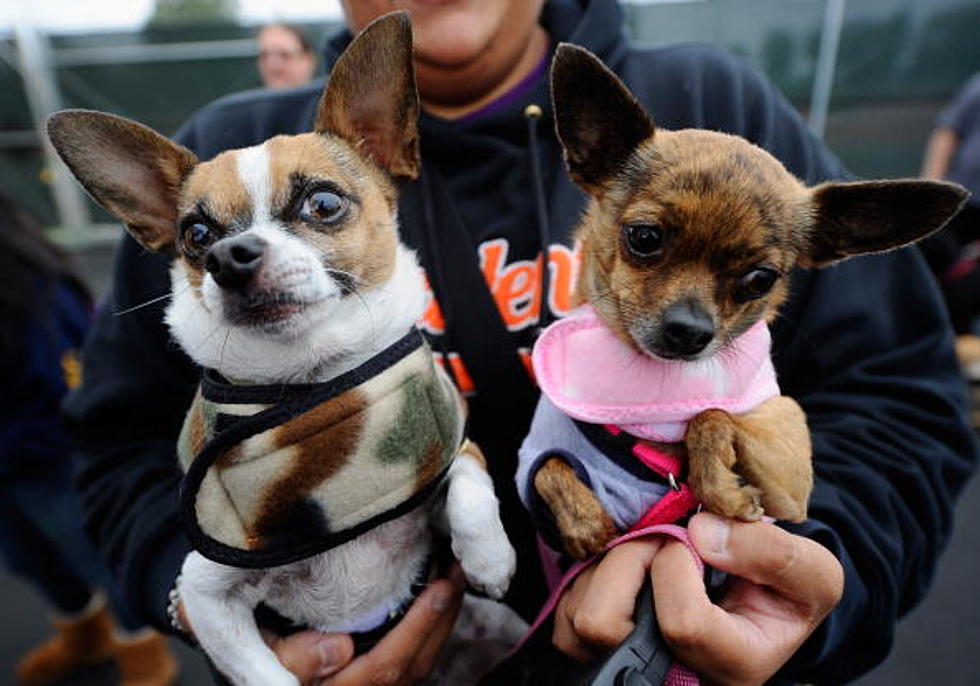 Kiss FM's 2nd Annual "Running Of The Chihuahuas" Race
Photo by Kevork Djansezian/Getty Images
Back by popular demand we are bringing back "The Running Of The Chihuahuas!" Do you think you have the fastest chihuahua in town? Then you better sign your dog up because we are giving up cash for the fastest chihuahua.Starting September 29th we will be qualifying dogs for a spot to go to the finals which is going to be held October 18th at Ravage Crossfit. Every Tuesday on "The Hacker Morning Show" we will have qualifying runs leading up to the finals.
On the day of the finals for "Running Of The Chihuahuas" we will be giving out 1st,2nd, and 3rd place trophies along with CASH prizes! The races will be for Chihuahuas dogs only or mixed with a Chihuahua. We will also have the "Bless Your Fury Mess" (Ugly Dog) contest.The "Bless Your Fury Mess" contest is open for any kind of dog.
The Running of the Chihuahuas qualifying races will kick off September 29th at the Kiss Fm studios at 7am. You must register your dog on-line to get them in the running. The races are open to the public for you to come and watch and will be broadcasted live on The Hacker Morning Show. This is going to be lots of fun!
Check out last years winner: