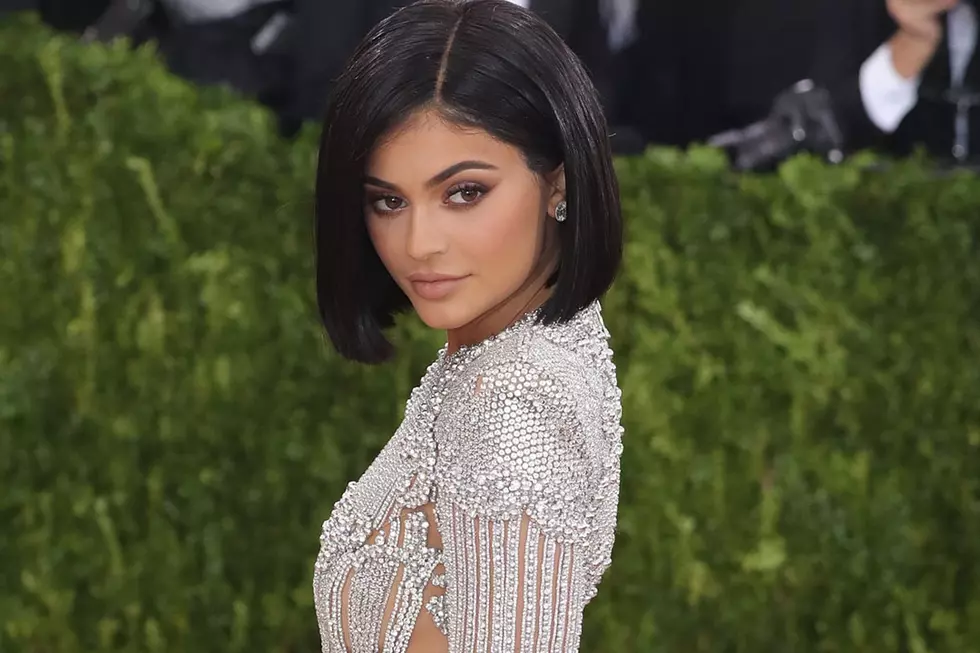 Kylie Jenner Denies Pregnancy Rumors, Which Continue to Plague Her For Some Reason
Neilson Barnard, Getty Images
Kylie Jenner made a point of denying those pervasive pregnancy rumors that keep cropping up around her for some reason, after a false report began circulating online yesterday (July 14).
"Omg. No I'm not pregnant. It's been the same rumor for years & no baby..." she posted in since-deleted tweets, according to E! News. "So when I decide to go to that next stage in my life...I'll be the first to let you know...Not a weekly blog."
Kylie's response comes on the heels of an InTouch Weekly report that claimed the reality star was pregnant with the child of her on-again/off-again boyfriend Tyga. But while there's no Jenner baby on the way, Kylie and Tyga are seemingly an item once more, unable to fully quit each other for some inane reason.
"They needed a reset," a source reportedly told E! News of the couple's initial breakup. "Kylie is happy. She feels like she needed the time apart, but it's fate."
Of course, the media's bizarre obsession with celebrity pregnancy is nothing new, though the continual rumors surrounding Kylie, specifically, are somewhat puzzling.
Jennifer Aniston recently wrote an impassioned blog post about the way tabloids have persistently taken aim at her when it comes to marriage and motherhood. She noted the underlying misogyny that comes through in that infatuation, and -- like Kylie -- declared that if she were ever to become pregnant, she'd be the first to let the public know.
"Here's where I come out on this topic: we are complete with or without a mate, with or without a child. We get to decide for ourselves what is beautiful when it comes to our bodies. That decision is ours and ours alone," she wrote. "Let's make that decision for ourselves and for the young women in this world who look to us as examples. Let's make that decision consciously, outside of the tabloid noise. We don't need to be married or mothers to be complete. We get to determine our own 'happily ever after' for ourselves."
Popsessed: Meet Kylie Jenner's Biggest Fan