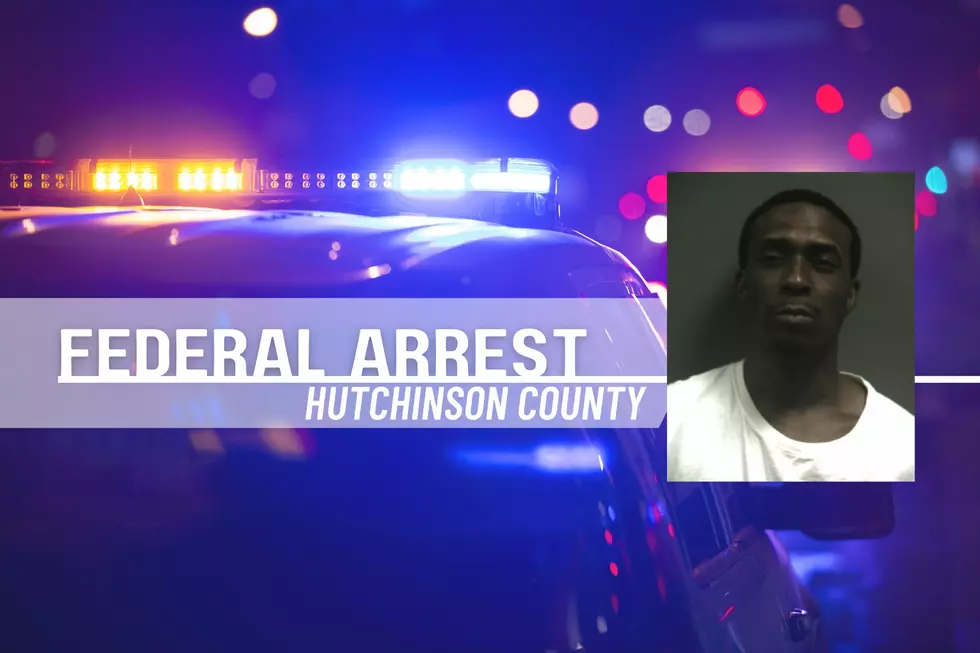 Second Borger Man Arrested on Federal Drug Charges
RSCO
A second Borger man has been arrested on federal drug charges in as many weeks.
Devin Latiff Brown, 42, was arrested on Thursday, November 3rd by federal agents. According to court records filed with the Northern District of Texas Amarillo Division, a grand jury indicted Brown on September 22 of violating Title 21 USC, Sections 841(a)(1) and 841(b)(1)(C), Possession With Intent to Distribute Methamphetamine.
According to the documents, Brown's arrest is derived from an incident "on or about August 17, 2022" where he "knowingly and intentionally did possess with intent to distribute a mixture and substance containing a detectable amount of methamphetamine".
He was transported to Randall County Jail where he remains on a federal hold.
Brown's arrest comes on the heels of another Borger man's arrest on the same charges, Xavier "Wavy" Cunningham.
Hutchinson County court records show that Brown was arrested on May 23 of this year on a charge of manufacture/delivery of a controlled substance in an amount greater than 4g but less than 200g. Cunningham's charges stem from an arrest made a day later on May 24.
The two men are charged in separate proceedings in federal court.
Amarillo's Biggest Drug Busts in 2021.....So Far
Amarillo can be a rowdy place with some lawless characters. Here's some of the biggest drug busts made in Amarillo for 2021 so far....and a little bit of the backstory.
Let's just say that these folks are in t-r-o-u-b-l-e.
Note from editor: An indictment is not a conviction. All individuals shown below who have not appeared in court for a judgement are to be presumed innocent until proven guilty.
The 806's Strange & Screwed Up Crimes Of 2021.....So Far
It's 2021 and folks are making up for staying indoors and following the law all throughout 2020. This isn't always a good thing, though. There have been quite a few odd, wacky, and outright grotesque crimes committed in the Texas Panhandle this year so far.
From Friona to Lubbock, there's plenty of bad behavior on display throughout the 806 in 2021.
Take a look at what these hellions have gotten themselves into: