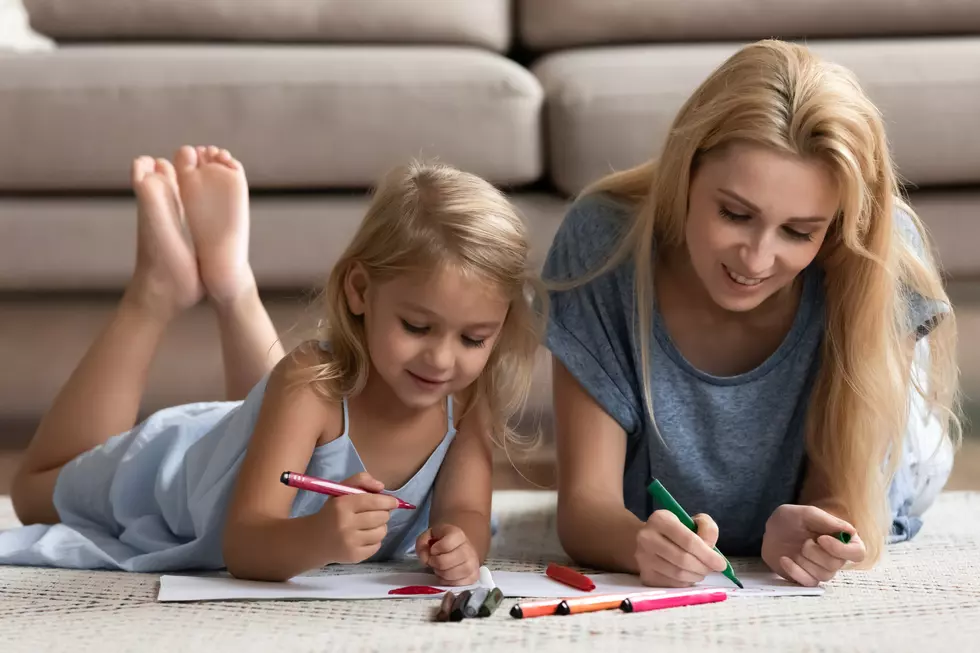 Deals For Mom? Here's Where To Find Some In Amarillo.
Credit: fizkes
One of the more important days of the year to me is Mother's Day.
Maybe it seems silly, but when you think about just how much moms do on a daily basis, you'll realize why I think that.
Their sacrifice on a daily basis is unmatched. I'm not saying dads are just "around", I mean I'm a dad and I feel like I do a lot to help and raise my kids. However, I also recognize that my wife does all the little things for the kids that I don't think about.
So on Mother's Day, it's important to recognize their sacrifices and work. There are a LOT of businesses that recognize that, and I'm just here to highlight a few things mom can get a deal on for her special day.
FUZZY'S TACO SHOP
Looking to take some of the stress off of mom for the day? Hit up Fuzzy's Taco Shop for lunch or dinner. Pick up a Taco Family Meal for just $35 to feed six people in the family and make sure mom doesn't have to enter the kitchen aside from building up her own delicious taco.
TWIN PEAKS
Looking to go out and let mom unwind? Hit up Twin Peaks as they are offering up half-priced glasses of wine for mom all day long. Stay for just a glass or two, or make it a nice long day and order up some of her favorite apps to go with it.
WONDERLAND AMUSEMENT PARK
Wanna go out and just have some fun with mom? Wonderland is the place to be then. A chance for mom to watch her kids run around and have fun while taking in some sun and lemonade. Mom gets a free WOW pass with the purchase of a kids WOW pass. Seems like a pretty solid deal right?
SCHLOTZKY'S
Out and about doing fun things for mom during the day? Well, stop into Schlotzky's for lunch, and mom is going to get a sweet treat for dessert. They're hooking mom up with a free Cinnabon! All you have to do is download the Schlotzky's app here and it'll drop into your account for her!
These are just a few of the places that are hooking mom up on her day. A lot of Amarillo businesses will be running specials and freebies for mom, so be sure to hunt them all out!
36 Celebrities That You Might Run into in Texas
There are many celebrities that have made Texas their home. Some were born here, and others decided to make their move recently during the 2020 pandemic. These are some of the musicians, actors, athletes, and other public figures that all call the great Lone Star State home.
Test Your Texas: How Many of These Jeopardy! Questions Can You Answer?
Jeopardy! as we know it has been on the air since 1984, but the show got its start way back 1964.
Over the decades, the writers have managed to keep coming up with challenging questions to test the intellectual might of America's best and brightest (and sometimes softball questions for celebrities).
Texas is a place packed with personality, culture, and history, and there've been hundreds of questions/answers about the Lone Star State. Let's take a look at a few recent ones, and keep an eye out because we'll add more soon to test your Texas trivia skills and challenge newcomers.
How many of these can you get right without Googling?