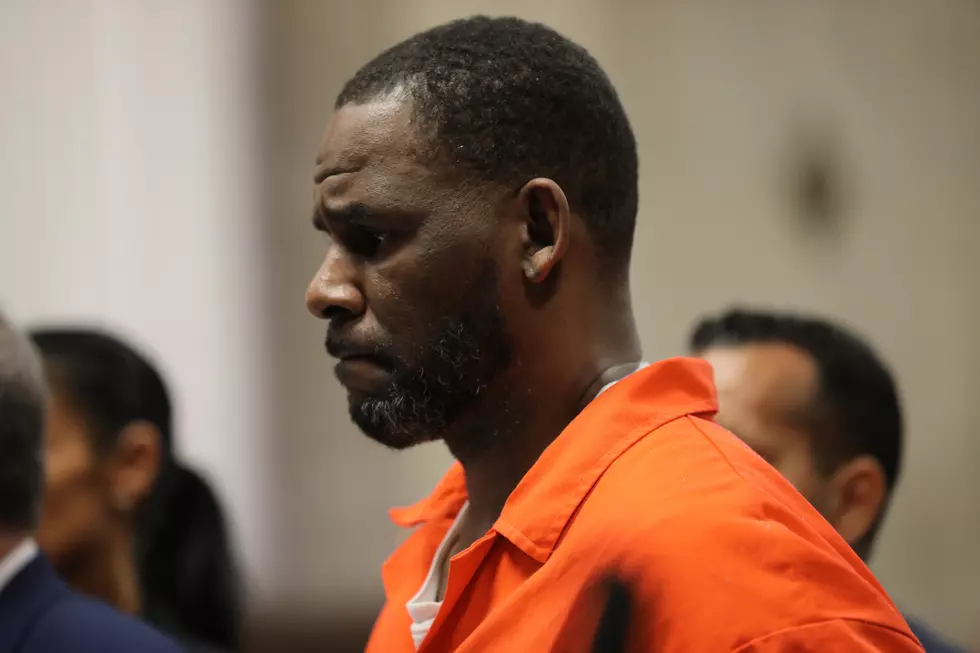 R. Kelly Moved To New York For Sex Trafficking Trial
Antonio Perez - Pool via Getty Images
Disgraced R&B star R. Kelly is facing dozens of charges in several states but due to COVID, his court appearances have been pushed back and delayed for months. Kelly is currently in custody in Chicago but now he's getting ready to move NYC for his first of many trials.
According to the Associated Press, a federal judge has ordered that Kelly be moved out of Chicago and will moved to New York City to face trial on sex trafficking charges which Kelly and his attorney have denied.
Prosecutors allege that Kelly led a group of his managers, bodyguards and other employees, who helped him recruit women and girls for sex. A jury is expected to hear testimony from alleged victims in the NYC trial set to begin on August 9th in Brooklyn.
No matter the outcome of the NYC trial, Kelly still has to face charges in other states including the aforementioned Illinois where Kelly is being held, on charges such as  child pornography, sexual exploitation of children and conspiracy to defraud the US government. It is expected that once his trial has wrapped up in New York, he will have to return to Chicago and stand trail again on separate charges.
The Whataburger Food Truck